Louis van Gaal insisted at his pre-match press conference before Manchester United's game against Leicester City that his team cannot allow the Foxes to win the league at Old Trafford.
van Gaal insists his side must not allow Leicester to win the title at Old Trafford
The Foxes will win their very first Premier League title if they manage to beat the Reds on Sunday but doing it at Old Trafford wouldn't sit well with van Gaal. The Dutchman says that Leicester will win the title but not this weekend as his team just can't allow it to happen at the Theatre of Dreams.
As well as trying to stop Leicester from the winning the title, United also need to keep up their winning run if they are going to get into the top four. Van Gaal knows this, and he said "we have to close the gap" so this means that the "pressure is on us still" as the Reds are currently sitting five points behind Arsenal and Manchester City.
van Gaal says it is a must-win game against the Foxes
The Dutchman continued to say that "we have to beat Leicester" as the team is still in the "race for the first positions" and a loss this weekend would be fatal to the Reds chances of achieving their goal. van Gaal also said that "we cannot allow Leicester to be champions this weekend" especially at Old Trafford.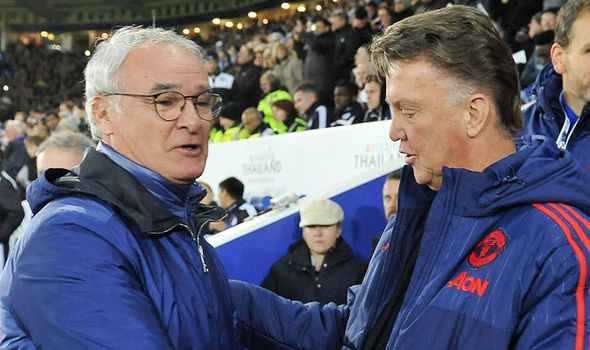 Leicester have had an excellent season and deserve the title and not many United fan would be grudge them winning it but just not at Old Trafford. van Gaal echoes this thought and he says Leicester winning the league is a good thing for the Premier League.
van Gaal says it is good that Leicester will be the champions of the Premier League
van Gaal said that he thinks that Leicester "will be champions a week later" when they play against Everton "so we don't spoil the party" and only put it on hold for a "little bit" by winning the game. The United boss says that Leicester winning the title is "good for the Premier League" as not every year "the same teams are the champion".
The Reds now head in to a key month in May looking to end the season with an FA Cup trophy and a top four place and van Gaal says that "we have to fight for something and we shall do it". United will need to win every single game that they have left and hope when Arsenal and Manchester City play each other they can capitalise in order to get a top four place.