When rumours surfaced of Jose Mourinho's potential arrival at Manchester United back in January, there would have been a number of playing staff that would have began to sit rather uncomfortably - to say the least.
One individual in particular would likely have been Juan Mata. Since moving from Chelsea for £37.1m in January 2014, the Spaniard has found his way into the hearts of the Red Devils faithful.
But now, with the Portuguese free agent and his former boss being linked to replace Louis van Gaal in the Old Trafford dugout, Mata's brow will have had cause to be furrowed of late.
Mata was forced out of Stamford Bridge
After enjoying a successful 28 months in West London following a move from Valencia, Mata scored 18 goals in 82 appearances and was a constant source of creativity in The Blues engine room.
When Mourinho took up his second spell in charge of Chelsea, Mata was ushered out of Stamford Bridge. It is no secret, that his lack of tracking back irked Mourinho and was a big reason as to his departure from Chelsea.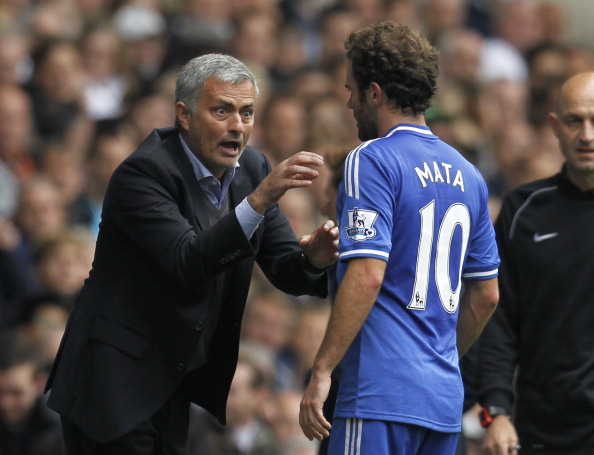 So would a reunion in Manchester spell the end of Mata's tenure with United? The Spanish international is coy about his future.
'Not right moment to talk'
When Asked about Mourinho's potential arrival, Mata (via The Sport Review) stated: "I don't think it's fair to talk about potential things while we have a manager or important things to face this season."
Mata is being careful not to speak out of turn, to either his current boss or future one and rightly so. But his tone speaks volumes.
Mata does add: "It's not the right moment to speak about these things."
Wherever there is significant change in managerial personnel, there will always be alterations in the playing department. Whatever happens at Manchester United this summer, the focus will likely be on Juan Mata.