Despite every rumor that is saying otherwise, Louis van Gaal has insisted that he will be Manchester United manager next season. Rumours have begun swirling again this week that the team plan on appointing Jose Mourinho in the summer, but the Dutchman insists that he still has one more year left in his process.
United agreed to three years
Perhaps the biggest news coming out from his latest press conference is Louis van Gaal saying that originally he only asked for a two-year deal, saying "the club wanted me to sign for three years, not me." Because of this, he said, "we always knew that the process would take three years." With this in mind, he is convinced that "next year you will see me again."
Van Gaal said that he knew the time frame needed when he first joined, "I knew it would be like this." Not only did he says that he and the team "spoke about it" but in fact "that's why they hired me."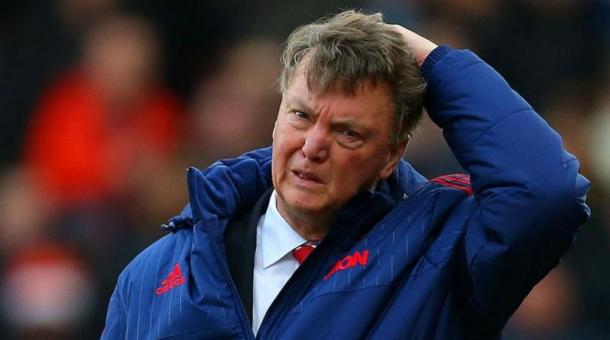 Van Gaal mocks press
With the rumours of his impending sacking swirling, and in light of his belief that the team has full confidence in him seeing out the final year of his contract, Louis van Gaal once again took to the press.
Making fun of the fact that "every week for six months I have been 'sacked'" he pointed to the fact that he is "still here." Alluding to his often contentious relationship with the press he noted that "this has happened to me at every club I have been at."
The manager pointed to what he said were "facts" for why he knows his process is working, such as being in the FA Cup final, the Champions League, and going further in the Capital One Cup. "The facts count," he said, stating that all those achievements were something "we didn't do last year."