Louis van Gaal, after he saw his side draw 1-1 against Leicester City at Old Trafford, said that is was one of Manchester United's best performances of the season.
Van Gaal says that the only thing that let United down was their finishing
United were quick out of the blocks against the Foxes and got a well-deserved goal in the 8th minute when Anthony Martial scored yet again, but it wasn't enough as Wes Morgan headed an equaliser for his side.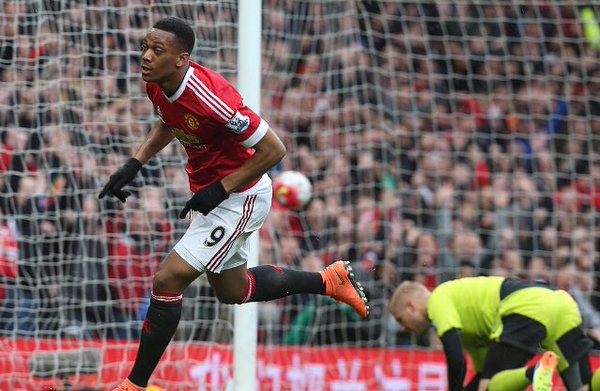 The result leaves United's top four chances in tatters but after seeing his side have 21 shots with six on target, van Gaal said the only thing missing from the game was the team's finishing.
Van Gaal felt his side played one of their best matches of the season against Leicester
Van Gaal says that he spoke to the United players after the game telling them that he had "seen one of the best matches of the season" from them but that still "was not enough." The Dutch boss continued to say that "you have to score" when you are on top and are "creating chances in the first half".
Van Gaal wasn't happy with the way his team conceded in the first half, saying "conceding again a set-play goal", after doing it on a few occasion lately, "is a pity." The problem now, though, is that the draw doesn't leave United in the best of positions to qualify for the Champions League.
Champions league qualification will now be difficult after the draw
United now sit four points behind Manchester City in fourth place hoping for them to slip up again before the end of the season something that shouldn't have to happen. Van Gaal accepted that it is now going to be tough to achieve their goal, but he thinks it can still be done as long as United don't slip up again.
The United boss said "you have to win every game" which unfortunately hasn't happened and as a result, United "are not closing the gap." The Dutchman, though, says that United "can do it" but it will now be "very difficult" after failing to close the gap over the weekend.