Anthony Martial has taken another step forward in his so far sensational Manchester United career by being awarded with the club's Goal of the Season award for his dream debut strike against Liverpool in September 2015.
The stunning effort in front of the Stretford End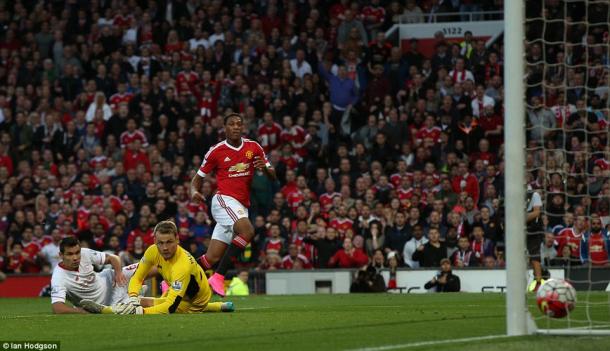 Martial's inspirational solo goal against United's biggest rivals came just 20 minutes into his debut for the Red Devils in such a hugely anticipated historic fixture, straight away taking the pressure off of the Frenchman's shoulders.
After the ball was played out wide towards Martial with little over 5 minutes to go, many of the United fans would have been wanting the 19-year-old to take the ball towards the corner and run the clock down for a much needed 2-1 win over their bitter rivals. However Martial, clearly determined to make a good impression in front of the Old Trafford faithful, bravely turned and ran at three Liverpool defenders. He beat them all and calmly slotted the ball past the advancing Simon Mignolet to add his own name to a list of amazing goals in the fixture.
Martial has surprised many in his first season at the club
When arriving at Old Trafford in the summer, the big money signing of Anthony Martial raised many eyebrows amongst the Manchester United fans and press alike. The fee of £36,000,000 from French club AS Monaco left many pondering the decision making of Louis van Gaal and Chief Executive Ed Woodward.
However, ever since his debut goal against Liverpool, Martial has taken both English and European football by storm, already scoring 16 goals this season in all competitions, including a dramatic stoppage-time winner at Wembley in the FA Cup Semi-Final. The now 20-year-old has been one of the few bright sparks in United's overall disappointing season. Money well spent.
What next for the Frenchman?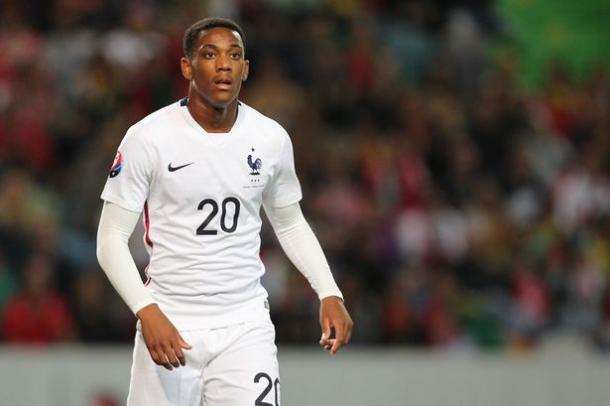 After a busy first season for United, in which Martial has already featured 50 times for the Reds, he now has a busy end to the Premier League season as United look to fight for the 4th place and all important Champions League place for next season's competitions. The youngsters then has an FA Cup Final to play against Crystal Palace at Wembley.
After featuring as one of the most important players in a congested Manchester United fixture list, the forward has no break as he will then be jetting off to France to meet up with the national team for Euro 2016. Too much pressure for the youngster? Or will he thrive under the expectation?
Whatever happens in the next few weeks and months for the Frenchman, he has undoubtedly had a successful first year at Manchester United, including scoring a goal that will be remembered for years to come.