Chris Smalling was named Players' Player of the Year at Manchester United's end of season player of the year awards ceremony.
The award is voted on by the players and this year Smalling won it after having a very solid season for the Reds. David de Gea won the award last season and was one of the favourites for the award again, but the English defender got the nod this time around.
Smalling honoured to win the award
On receiving the award, Smalling said, "it's a massive honour" to win the award and being from his "fellow players" makes things more special for the defender. Smalling said that "there are some big names on the winners list" so to be able to "add mine to it" means so much more to him.
---
---
Smalling has made over 50 appearances for United this season, leading the defence alongside Daley Blind, who Smalling has a good understanding with. United have kept 17 clean sheets this season in the league and Smalling has played a big part in that record which is important for the club.
The English defender says that "it's been good that myself and Blind have been able to play together" on a consistent basis as it allows the pair to "learn each other's game." This then means that the team have been "quite solid defensively" which is what you need to be successful.
Smalling wants to end season with FA Cup win
Smalling's consistent performances have seen him captain the Reds on a few occasions this season which shows the faith that Louis van Gaal has in his defender.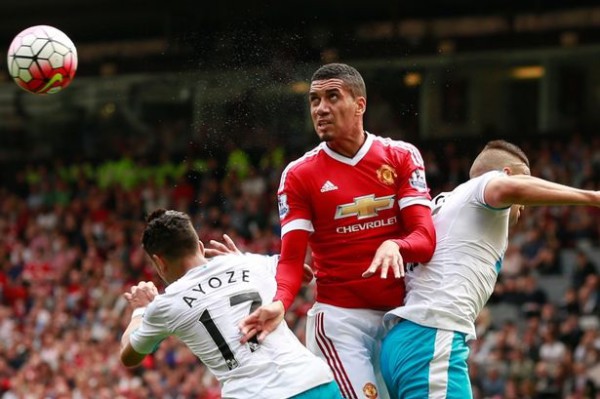 The English defender though says that the season will only be complete if the team manage to win the FA Cup in a few weeks time.
The defender says that "it's nice to win this award" but the main thing that Smalling and the team want is "picking up another trophy at Wembley in a few weeks." United haven't managed to win the FA Cup since 2004 which is something that needs to be put right this season.
Big summer ahead for Smalling
Smalling will also be hoping to play a main role in England's Euro campaign in the summer and with performances that he has been putting in this season, he should be starting every game for his country.