Anthony Martial insists he hasn't felt the pressure of his large transfer fee at Manchester United.
The 20-year-old became the most expensive teenager ever in world footballer when he was signed for an up front deal of £36million that could rise to a staggering £50million. Despite headlines such as "Waste of Money", Martial has proven his worth.
Martial arrived for a staggering £50million
Just 20 minutes after coming on for his debut appearance for the club, he scored one of the most memorable goals in the history of Manchester United versus Liverpool. It was recently voted as the Goal of the Season by United fans.
"I never feel any extra pressure at all," he said. In fact, "the only pressure" that Martial feels as a footballer "is the pressure I put on myself to do well" as well as "to work hard" and "help the team."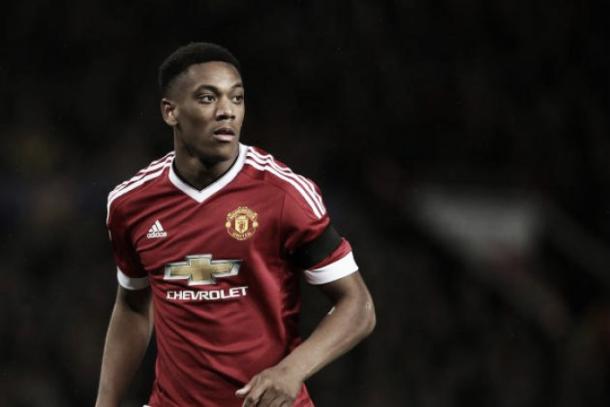 It is not his transfer fee and a determination to prove his original doubters wrong that drives him on, instead it is the pressure to help the team that does. "I think in that respect [the huge price tag] has not affected me."
Martial succeeding at United so far
Martial has already become a fan favourite at Old Trafford, although some were nervous when he first signed. He instantly proved them wrong and despite his young age, has led the team consistently throughout the season. He has often been vital for the Reds, such as his brace against Southampton and his equaliser against CSKA Moscow.
Now, Martial hopes "he can score many more goals in the future for Manchester United" where he has settled in very well.
The fee of Martial's transfer may have begun a new type of transfer of young players. Teenage superstars are becoming the most sought out players in world football. Manchester United are reportedly looking at Benfica's Renato Sanches, who has a release clause of 80million euros. There are others like Arsenal's former-chase of Julian Draxler or Manchester City's chase, this year, of Aymeric Laporte.