It is without a doubt that everybody in football can agree that Memphis Depay has had a difficult first season in the Premier League due to his inconsistent form, Memphis is yet to establish and hold a first team place in Louis van Gaal's team. Despite all of this, Dutch team-mate Arjen Robben has backed the 22-year-old to be a success at Old Trafford.
'You can't underestimate how big a step it is up to the Premier League'
As a player that has previously played as a winger in the Premier League for Chelsea, Robben knows how difficult it can be for a young player to establish themselves in arguably the toughest league in the world. Consequently, Bayern Munich's number 10 has pleaded for Memphis to be given more time and more of a chance at Manchester United.
When speaking in an interview with Match Of The Day Magazine, Robben said that Memphis is "a very talented player" but people watching "can't underestimate how big a step it is up to the Premier League, and especially to a big club like Man United."
The 32-year-old then went on to remind United fans that Memphis is still "very young" and so "you have to give him some time" because "the talent is there" and "he's got everything that he needs to be a success in England.
Memphis highly talked about amongst the fans and media
Despite Arjen Robben's supportive words for Memphis, other parts of world football are understandably more expectant of United's number 7 at such a huge club.
The media have written frantically about Memphis ever since he arrived from PSV Eindhoven in June 2015, mentioning everything from his football ability to the way he dresses. The most recent off pitch drama written about Memphis is all about his Instagram activity, deleting all United related images, before then creating a collage of photo's that show him celebrating a goal from earlier in the season, leaving a massive split between the fans some of which who thought it was a bit of fun and a good idea, and some who simply want him to get his head down and concentrate on his football.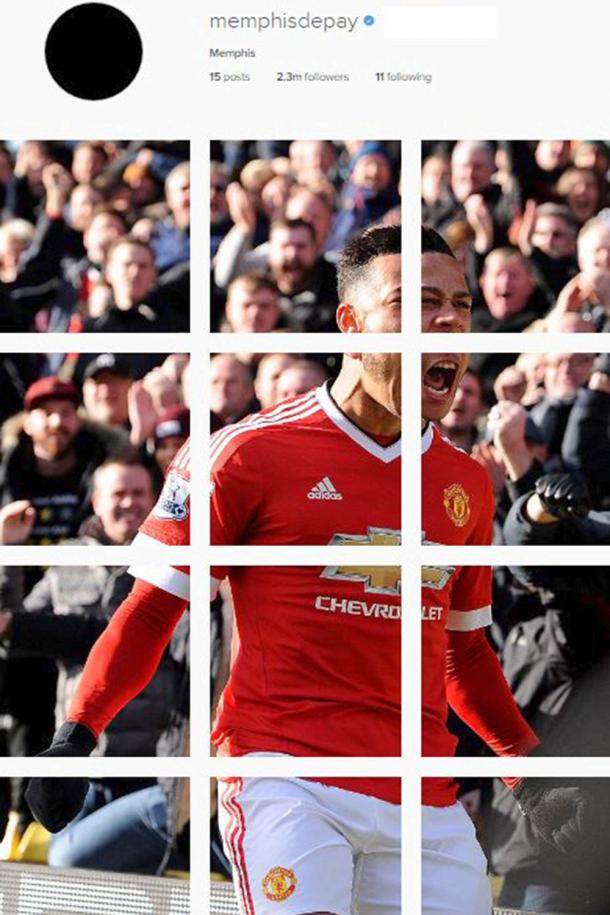 When relating to on the pitch activities, the Dutchman has also been one of the many talking points in a disappointing season for all United fans, many of which who are still supportive of the 22-year-old and believe he deserves more time. However, how much time does a player with such huge potential and a hefty price tag deserve?
2016/17 make or break for Memphis?
Despite the majority of United fans still being supportive of the former PSV Eindhoven star, there seems to be a split in the stands over how much time the Dutchman deserves.
Some fans are in strong belief that Memphis should be given a run in the first team, and as much time as it takes for him to reach his highly anticipated potential that will undoubtedly make his large price tag look money well spent in the long run. A combination suggested by many as a potential option for success is an Anthony Martial and Memphis Depay front line, with both players still young and most likely able to adapt to any style of play, could this be the formulae that United are missing in returning to one of the most feared attacking teams in European football?
There is also a minority of fans who believe that the upcoming 2016/17 season should be make or break for Memphis, having had a year to settle in and get to know the Premier League, some fans are now in the strong belief that if he doesn't settle into the first team next year he should be sold and replaced by players who will guarantee first team quality in such a tough league.
No matter what happens in the upcoming years for Memphis Depay, it is sure to be interesting and much spoken of amongst everybody in football.