Manchester United manager Louis van Gaal has said it is a "negative" to be playing in West Ham's final match at the Boleyn Ground, per ESPN FC.
The Dutchman claims his side do not want to spoil the Hammers' party in their last match at their current home, but that his players "need the three points" as they hope to leapfrog Manchester City into fourth place in the Premier League.
Emotional West Ham
The Hammers will move into the larger capacity Olympic Stadium next season and have already seen a number of final games of their kind this term, including a last FA Cup match against United last month.
But with this being the last match of any kind for West Ham at the Boleyn Ground, Van Gaal is aware that the occasion will be a memorable one for the Hammers, saying that it will be "a big night and an emotional night for them."
Tough match for United
Regardless of the occasion, though, United will know that they face a tough challenge when tasked with defeating West Ham on Tuesday night, a side just four points and two places behind them in the league table.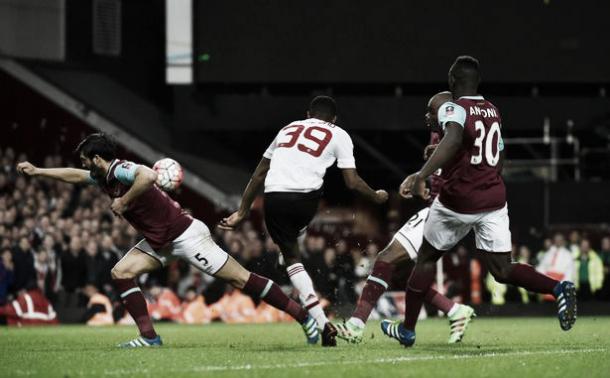 Slaven Bilic's men had drawn their first two meetings with United this term before they were knocked out of the FA Cup in last month's quarter-final replay. Van Gaal said that that win, in terms of their opponents' reaction "is not very good for us" before adding that "West Ham United are a very good team", and the Dutchman knows that the Hammers will be keen to avenge for that result.
Reflecting on the stadium situation, Van Gaal also acknowledged that the Hammers will not want to lose in their last match at the Boleyn Ground, and that is another factor that will make this match an incredibly tough one to win for United.
Reds return from rest
However, whilst United know how problematic their encounter with West Ham could be, they will at least be strengthened by the return of Marcus Rashford and Daley Blind for the game.
The duo were left out of Saturday's away win at Norwich City to ensure that they would be ready and fresh for Tuesday's vital fixture.