Anthony Martial has been crucial for Manchester United in grinding out results throughout the majority of the 2015/16 season since signing for the club in the summer.
Now, with the French striker could potentially be ruled out for the rest of the season, United's players player of the year has marked it as a huge blow as they quest to battle neighbours Manchester City for the all-important fourth spot in the Premier League, and Champions League football next season.
Smalling describes Martial as a "match winner"
After a hard fought 1-0 win against relegation battling Norwich City at the weekend, Chris Smalling has come out to talk about United's mentality going into the game, and how they were determined that nothing would stop them from winning the game. The Englishman said, "When we came out for the warm-up before the game we said no matter what happens out there we make sure we come back with three points."
Smalling then went on to talk about the loss of top scorer Anthony Martial and says he thinks "it's not easy" because Martial "has been terrific for us all season and a real match winner for us up front."
Finally, Smalling praised United's attacking line that stepped in for Martial's injury, "the players who came in did well and it was a much better second-half performance."
Do United have enough squad depth to cope without top scorer Martial?
United will now be heavily reliant on a few players to get the goals to pull United over the finish line.
Wayne Rooney, United's captain, is the club's second highest scorer with 14 goals this season, just one behind Martial. He will have a lot of pressure on his shoulders to turn up and either score or provide goals, just like he did at the weekend, as one of the more experienced forwards left in the squad.
Juan Mata has also chipped in with 9 goals for United this season, as well as providing 7 assists for his teammates, he will be hoping to add more to this as United look to try and continue scoring in absence of their main goalscorers. The 28-year-old is now considered as one of the most experienced senior attacking players at the club and, like Rooney, will have a lot of pressure on his shoulders to provide goals for the team.
The likes of Marcus Rashford, Jesse Lingard and Memphis Depay have all experienced their first full season in the Premier League this season, and will all be expected to try and contribute to United's attack in the remainder of the season. Rashford has had a sensational breakthrough to United's first team since February and was rested by Louis van Gaal for United's trip to Norwich at the weekend, will he now be back and ready to fire for United? The fans will be hoping so.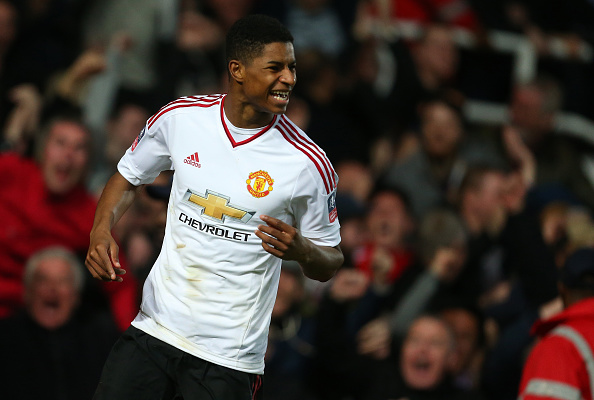 The loss of United's most influential attacking player in Anthony Martial is something that Louis van Gaal wouldn't have been hoping for going into arguably the most important part of his United career, however the Dutchman will now be relying on other sources to get the goals for him, and potential save his job come the end of the season.