Ever been late for work? I'm sure most people have. Alarm never went off, got lost on your first day, heavy traffic. It happens to the best of us. Now, lets assume you had to get in work for 7.45pm and you hadn't been working a night shift the day before. If you are working in London, then you know the traffic will be brutal, but you are still highly unlikely to be clocking on late. You factor the traffic in for your journey, don't you?
The FA should punish United hard
So why is it that Manchester United, one of the biggest sporting teams on the planet find it hard to turn up to a game in the capital on time? Once was incredible, but mistakes can happen. Twice in a matter of weeks? The FA should hit them hard, because it is completely unprofessional. It is a total embarrassment for the club.
The delaying of the Tottenham Hotspur game, being on a Sunday afternoon, possibly never impacted fans too much although still inconvenient. The West Ham United delay meant supporters, especially the away fans, would have an even later evening than first planned. Additionally, it probably added fuel to the chaos that was already ensuing due to the nature of the occasion. There would have been a lot more people milling around the ground than there usually would and United would have been well aware of that.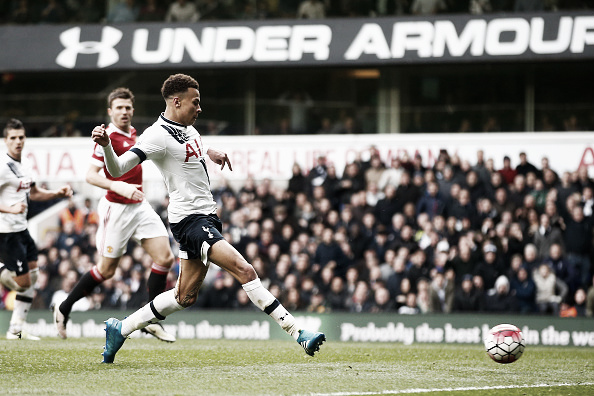 It is impossible to condone the morons who attacked the team bus when it arrived. There was no suggestion that these idiots did so under the influence of alcohol, but you couldn't rule it out. Had United turned up at say, 5.00pm, the chances are a lot of fans would have still been in the boozer. West Ham arrived at 4.00pm. Given that the journey from United's hotel should have took around 20 minutes with traffic, then they should easily have been able to get there earlier.
Punctuality is the minimum expectation
One of the images that stick in your head when you hear the name Alex Ferguson is that of a man stood on the sidelines, frantically checking his watch. Punctuality was one thing that Ferguson insisted upon. Given the match circumstances and given that they had been late before, you would have thought Louis van Gaal would want to avoid the circus. Apparently not.
This is a man who is absolutely meticulous in his preparations. Tree's planted at the training ground. Camera's installed there too. Pre-season tour schedules altered. This is the man who does more writing during a match than communicating with his players. Yet he did not feel the need to get his players to Upton Park with time to spare.
David Sullivan, West Ham's co-owner, unwisely claimed that the team bus never got damaged. He later retracted the comment and apologised for it. That may not have been a wise thing to say, but he did say something else that was. United should have been made to play. No warm up, just get out on the pitch. Had that happened against Spurs, maybe United would have thought long and hard about doing it again.
It is difficult to know whether either delay actually affected their performances. Against Spurs, United flew out of the traps, so it didn't appear to have any bearing. The fact that United rolled over late in the second half was nothing to do with traffic. Van Gaal is insistent that the incident with the coach had no effect against West Ham. It would be interesting to know what he believes the reason for the totally inept first half showing was.
Performances and results aren't good enough
Delaying the start of two matches is not the reason van Gaal should be cut loose. It is the performances and the results that should do for him. United have had umpteen opportunities to secure a Champions League spot, but have fluffed their lines continuously. The turgid football they play is painful to watch. The first half against the Hammers was awful, but it wasn't a one off.
Paul Scholes said recently that 'major surgery' was not required. He may be right, but not if van Gaal stays in charge. The only players that have performed with any credibility were at the club before he arrived. Anthony Martial is the only exception. There are question marks over all of the others. His chopping and changing can't help the players, but whatever the reason, they look rather ordinary.
The lack of creativity is obvious, and yet he has a talent in Andreas Pereira kicking his heels in the under 21's. Ander Herrera is a lovely player in his second season, yet hasn't kicked on. He is used sparingly. Morgan Schneiderlin looked a class act at Southampton. After a bright start, he has become anonymous. Almost every player has regressed since joining.
He has stifled the players and bored the fans. United look average and now with the likelihood of no Champions League, and Pep Guardiola turning up on the doorstep, securing top class talent is going to be harder than ever. If van Gaal stays, United could find themselves cut further adrift, as you can expect at least Liverpool to get stronger.
Van Gaal has a three year plan to win the league, but if he is allowed to see it out there is every chance he will be late again.