Jose Mourinho has been one of the most talked of names throughout the whole of the 2015/16 Premier League season for numerous reasons, starting with his failure to keep at the top of the league with Chelsea at the start of the season that consequently saw him sacked by owner Roman Abramovich as the champions had slumped to just above the relegation zone.
After his sacking, the question was then immediately asked where he would move on to.
Mourinho seems determined to land the Manchester United job
Manchester United seem to be the club Mourinho desperately wants to sign for. Many fans agree that it would be an excellent appointment for the club with pressure forever growing on current manager Louis van Gaal. The Dutchman has failed to match the large expectations at United despite huge financial investment since moving to Old Trafford in the summer of 2014.
Another question that needs to be answered is how long will Mourinho be willing to wait for an offer from the Manchester United board? Mourinho has given an indication into how long he is willing to stay patient in a recent interview.
"In July, I will be back," says Mourinho
In every interview given since leaving Chelsea, Mourinho has declared that he will be back in management for the start of the 2016/17 season. Speaking at a legends game in Mexico, Mourinho has again insisted that he will be back to management by the start of the new season. He said that "in July, I will be back." Currently, "we are in May" and "May to July is nothing" so for now, Mourinho will "keep enjoying my life which I'm doing keep enjoying my family. But in July, I am back."
Mourinho then went on to talk about how not knowing which club he will be managing next season at this stage of the year isn't ideal preparation. "I give you an example," he said. "I'm not the Chelsea manager, but I organised the Chelsea pre-season in many aspects because I did that 10 months ago."
The 53-year-old then went on to say that "clubs have their commercial, marketing departments always involved in everything" and so "when a new manager arrives in May [or] June" it is extremely difficult because another manager has organised the pre-season.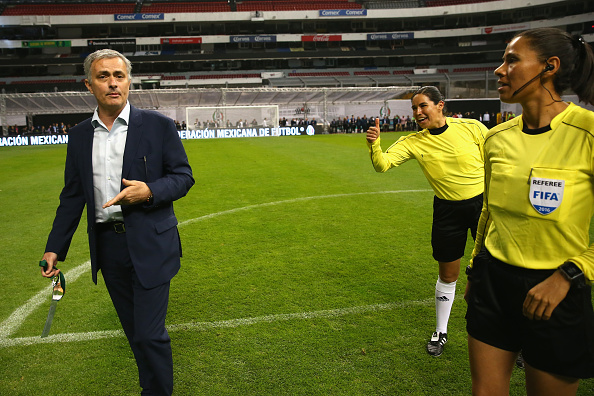 Mourinho still not signed anything
In a sperate interview given last month, Mourinho had announced that he is yet to sign any deal with any club, he today backed up that fact in saying "I don't know. I know nothing about it really. I don't have a club."
The bookies have Manchester United odds-on at 1/3 to be Mourinho's next club, with second-place Paris Saint-Germain way behind at odds of 9/4.