Following the revelation of the past week regarding Tottenham Hotspur boss Mauricio Pochettino and former Manchester United manager Sir Alex Ferguson's meeting over lunch, the rumour mill has attempted to once more go into overdrive.
But the rendezvous is being seen as an honest meal and just that - at least for now.
With Louis van Gaal's position still shrouded in doubt and with Jose Mourinho loitering in the background, ready to pick up the pieces, the meeting of Argentine and Scot could be cause for the raising of one or two eyebrows. That, however, is not the case, according to Pochettino himself.
Ferguson rates Pochettino as 'best in league'
The Lily Whites' boss informed his club of the rendezvous on Tuesday, where he was pictured with assistant manager Jesus Perez and the former United great in London.
Ferguson rates Pochettino as the best manager in the Premier League and has formerly spoken with the former international defender previously, at League Manager Association events.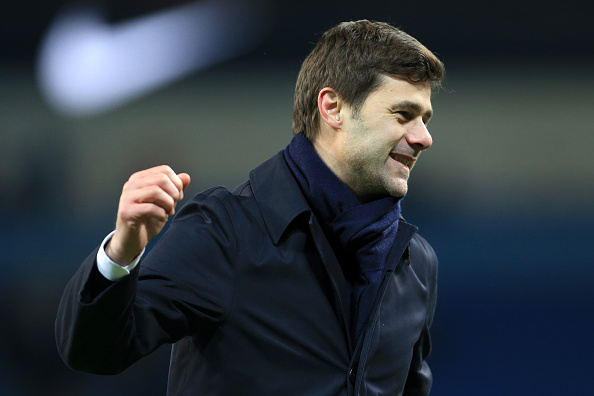 Since arriving at Southampton from La Liga side Malaga, the 44 year-old's stocks have risen significantly, after consolidating The Saints as a top 10 team and now in charge of Spurs' unlikely title tilt this term.
Pochettino says Ferguson ' very special person'
The Spurs boss has agreed a new five-year deal at White Hart Lane, but still continues to be the subject of amorous glances from afar. Some of which include United board members.
Pochettino has spoken before about the merits of managerial longevity and of Ferguson, as he hopes to be afforded the time to build a legacy in North London.
"Sir Alex Ferguson is a very special person. He was given the security to build his legacy at Manchester United" said Pochettino (via the Manchester Evening News).
He continued, "but I believe we [Tottenham] are special too and we can build it here together."
For now at least, their meeting appears to be based on mutual respect for one another.
However, with admonishment of behalf of the Scot - that he is a big fan - if Mauricio Pochettino continues to progress to the degree he is with Spurs and should United's managerial issues linger, how far off might more concrete interest be?