As the 2015/16 Premier League campaign comes to a conclusion this Sunday, almost all key battles at both ends of the table, have reached their outcome. That, however, is not the case for Manchester United.
Leicester City are glorious champions and Newcastle United and Norwich City join Aston Villa - following Sunderland's 3-0 defeat of Everton on Wednesday - as high-profile casualties that will drop to The Championship.
There are however, a few remaining variables yet to be determined. Tottenham Hotspur and Arsenal will vie for runners-up spot, whilst Manchester City will attempt an unlikely leapfrog of The Gunners for third.
United's fate out of own hands
The Citizens will have their hands full also, as Manuel Pellegrini takes his bow at the club, as his side travel to Swansea City. After The Red Devils slipped up versus West Ham United in midweek, Louis van Gaal has his side's fate out of their own hands.
Worth pondering also, are the positions of both The Hammers and Southampton, who both continue to breath down the necks of Rooney et al.
Such has been the nature of this term, the uncertainty between 2nd and 7th places is a reflection of what has perhaps been the most unpredictable season to date.
There are many permutations that could play out this weekend, so in particular reference to United, what could transpire come Sunday?
Van Gaal's men could end up fourth...
City are firmly in the driving seat, yes, but will be wary of Francesco Guidolin's in-from Swans who have won six of the last ten outings and are unbeaten at The Liberty Stadium since February's loss to the Saints.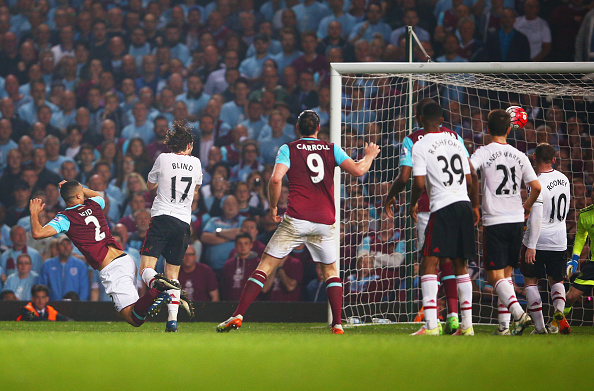 Put simply, however, if Pellegrini's men avoid defeat in South Wales, they will finish at least fourth due to vastly superior goal difference. If City do lose, then a United win versus Eddie Howe's AFC Bournemouth, will secure fourth place.
Van Gaal will fancy his chances of avenging United's defeat at the Vitality Stadium back in December. The Cherries have lost three of their last five games.
...or seventh
If it is United themselves that drop points, Slaven Bilic's West Ham can snatch fifth spot. Should Bournemouth earn a draw then an Irons win at the Britannia Stadium versus Stoke City would be sufficient. An Old Trafford loss for the home side leaves West Ham requiring just a point versus the Potters due to a better goal tally.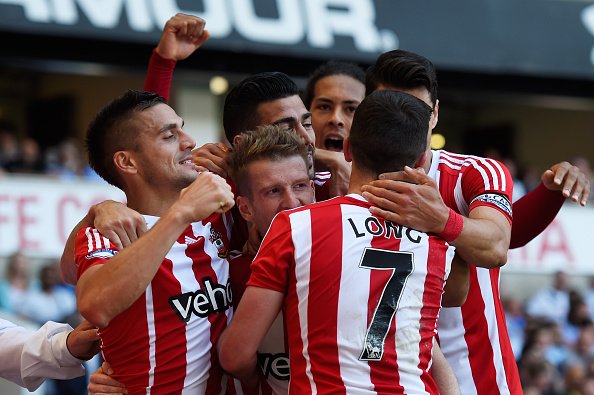 The fourth team in the equation is Ronald Koeman's Southampton. Three points behind United in fourth, the Saints can still finish ahead, again down to goal differential.
With the visit of a Crystal Palace side with one eye on an FA Cup final - against United - one could forgive Alan Pardew for fielding a weakened side, or at the very least, to be distracted from events of next Saturday. With Southampton buoyed from victories over Spurs and a demolition job of Man City, all signs point strongly toward a home win.
If both West Ham and Southampton win and United lose, the Red Devils will finish the campaign in seventh, facing the ignominy of not only no Champions League but no Europa League also.
The final day of this particular season may go down as one the less explosive in recent memory. However, events at the head of the table could yet make for an exciting denouement, to what has been an extraordinary season.
For United, a positive conclusion is possible, but so too is a polar negative. More widely, Should that be reached, it might yet be the final nail in Louis van Gaal's coffin.