Manchester United are said to be pressing forward in their attempts to sign free-agent Zlatan Ibrahimovic this summer.
The Swedish star will be departing Paris Saint-Germain after the French cup final this weekend, and the Reds are said to be the frontrunners to sign the 34-year old.
United know that, despite arriving on a free transfer, bringing the striker to Old Trafford will not be cheap and could cost them around £12 million for just a year of his services.
What will Zlatan bring?
With the Reds having now missed out on Champions League football for next season, United bosses will hope that Ibrahimovic will be able to spark life into a somewhat dull United attack.
They will also anticipate that the experienced star will be able to help the United youngsters to learn and improve.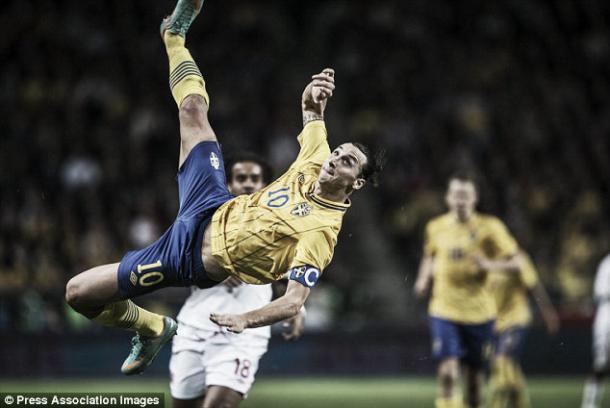 In theory it seems like a positive move for United as they look to bring in one of the world's most dangerous strikers, who will revel under the pressure of leading the line for United.
But criticisms will come their way if Zlatan is not able to make the impact that is expected on the club, and United will be desperate for the move not to turn out similarly to Radamel Falcao and Angel Di Maria's short and disappointing spells at the club.
No Mourinho, No Ibra
With that said it is also understood that the striker will only move to United as long as Louis van Gaal is no longer the manager at Old Trafford.
The Swede has a long standing grudge against the Dutchman from their days at Ajax. Ibrahimovic in his book has previously labeled LVG as a "pompous ass."
The Swedish stars well documented bitterness towards his former coach has meant that speculation has intensified linking van Gaal with the sack, and Jose Mourinho, who Ibrahimovic has a good relationship with, is heavily favoured to come in and sign the Swede.