After a disappointing season for Manchester United that has led to them being highly unlikely to qualify for next season's Champions League, has led to Spanish midfielder Juan Mata admitted United weren't good enough to achieve the club's minimum target.
"We weren't consistent enough to qualify for the top European competition"
Anything less than a 19 goal victory for United in their final Premier League game at Old Trafford against AFC Bournemouth will mean that they will be unable to qualify for the Champions League due to neighbours Manchester City 's superior goal difference. Qualifying for this competition is seen by many people at the club as the minimum target for United no matter what the circumstances are in the season.
This failure has led to Spanish playmaker Juan Mata being highly critical and honest in his blog written every Monday. He described United as not being "consistent enough to qualify for the European competition." He went on to say that "United must be ambitious and always fight for everything."
United's number 8 then went on to say "it's going to be a bittersweet farewell to Old Trafford, now that we know we won't be playing the Champions League the next season," showing that he, and presumably the rest of the squad, know they haven't achieved the minimum expectation of the fans.
What consequences will United now face for failing to qualify?
Failing to finish in the top 4 cost former manager David Moyes his job in April of 2014. With Louis van Gaal having been given more money and time than Moyes, to only eventually finish in a very similar position to the Scotsman, does that mean it will only be a matter of time before the experienced Dutchman is sacked with highly rated names such as Jose Mourinho waiting in the wings?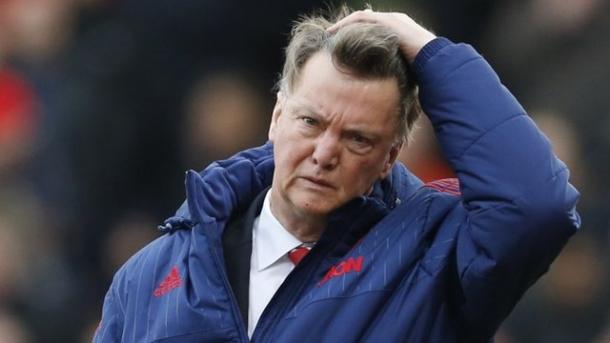 As well as members of staff at United potentially facing the sack, United could also miss out on large amounts of money previously promised by their sponsors. Last season United signed a world record kit sponsorship deal with Adidas, in which was originally reported that Adidas would pay United £750million over the 10-year contract. However, with United outside of the top European competition, if this situation replicates itself in a year's time, that fee will be reduced.
Failure to qualify for the Champions League this season is certainly something that could cost United, and staff at the club dearly. Failure to qualify for 2 years running would disastarous for the club. and is surely a risk that they can't afford to take, meaning there is likely to be a lot of change around the club in the upcoming summer.