Manchester United manager Louis van Gaal has come out and said that the fans of Manchester United expect too much. After their 3-1 win over AFC Bournemouth on Tuesday, van Gaal addressed the fans in the team's final home game but received mixed receptions.
After that, the Dutchman said that he understood the boos, but also understood that the fans have set their expectations too high. He finished off with saying that right now, United are a team in transition, a statement he said when he first joined the club
Expectations aren't too high, van Gaal has just failed to deliver
For a club of the stature of Manchester United, there are no such things as high expectations. When a manager takes on this role, they're expected to contend for the league title, deliver silverware and qualify for Champions League football. Closing out his second season, van Gaal still has an FA Cup final to play for, the Dutchman can only successfully say he's checked off one of those boxes.
Last year, the Red Devils limped their way to a fourth-placed finish to qualify for Champions League football. The team qualified after defeating Belgian side Club Brugge in the playoff round of UEFA Champions League qualifying. However, the team, who was placed in a very winnable group, finished behind VFL Wolfsburg and PSV Eindhoven as they were demoted to the Europa League.
In the Europa League, United had to overturn a deficit to defeat FC Midtjylland but then crashed out to eventual runners-up, rivals Liverpool. Outside of the FA Cup final, there's not much to be impressed with in van Gaal's second season at the helm. After Manchester City's draw to Arsenal, United controlled their own fate to seal Champions League football.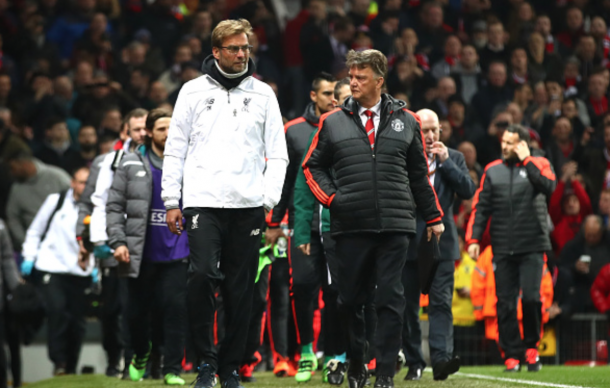 They looked in prime position to get those two wins, going 2-1 up at the Boleyn Ground against West Ham, but United squandered the lead meaning only a Swansea City win over the Citizens on the final day coupled with a United win over Bournemouth would've sent them back to Europe's top competition. Manchester City settled for a draw, all but ending United's Champions League hopes as the Red Devils must languish in the Europa League for another season.