Former Manchester United coach Rene Meulensteen was interviewed by 888sport. In the interview, he discusses his fellow countryman and current Manchester United manager Louis van Gaal. In the interview, he discussed the lack of attacking football at Old Trafford and how he sympathizes with the fans over the lack of excitement.
Meulenstein speaks on his time at Old Trafford
When talking about his time under manager Sir Alex Ferguson, Meulensteen said that the first thing on the sheet was to play entertaining and creative football. He continued to say that van Gaal knows that grinding out 1-0 results can win you the league, but that there were different ways to win 1-0 games. In many of United's games this year, the tempo has been slow and dull, prompting fans to chant, "Attack, attack, attack" or even getting booed.
He continued by saying that players need to be given the freedom to express themselves and that with that expression, comes belief. Meulensteen is not the member of the Sir Alex Ferguson era who has called out van Gaal's boring style of football. Paul Scholes and Peter Schmeichel are just a couple of players to have called out the Manchester United manager.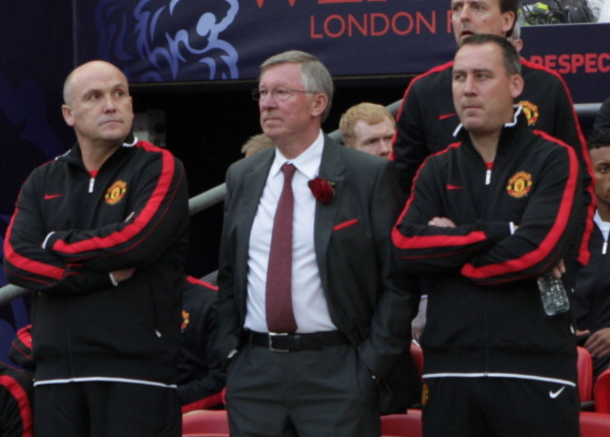 Goals missing for United
This season, United scored only 49 goals, the least of the top 12 teams in the league. To put that into perspective, United only outscored nine teams in the Premier League, six teams in the Championship, four teams in League One, and five teams in League Two. A telling stat the other day was tweeted, albeit before the 3-1 win vs Bournemouth, was that United scored the least amount of goals out of the 92 teams playing professional football in England. Two relegated teams, Norwich City and Newcastle United even scored more home goals than United this season.
These numbers are extremely screaming out that something in van Gaal's system has to change. Either something in the system has to change or the manager himself. Only time will tell to see what happens.