With the suprising addition of Marcus Rashford into England's provisional squad for Euro 2016, it has raised a huge question as to which strikers Roy Hodgson will choose to take to France.
Manchester United captain, and teammate of Rashford, Wayne Rooney has spoken highly about the teenager and his chances of getting into Hodgson's plans for the summer.
Rashford fully deserves his chance
In a recent interview given to MUTV, Rooney has added himself to the list of people to speak highly of the 18-year-old, and has said that he belives Rashford 'fully deserves' his chance.
England's record goal scorer then went on to talk further about Rashford's chances of being on the plane to France next month, saying: ''I am sure he will give Roy a difficult decision to make in terms of trying to get into the 23."
It's clear that if the teenager was included in Hodgson's 23 man squad, he wouldn't be suprised.
Fantastic attitude
As well as giving Rashford a high amount of praise regarding his chances of getting into the England squad at such a young age, Rooney has also praised his attitude in his debut season for United.
"I think first of all it has just been great to see his attitude for a young lad," United's number 10 said, adding: "He has come in, listened to the manager and the players, worked hard and got a really good attitude."
Is Rashford ready to compete in a very talented England frontline?
With the unquestionable attitude, work ethic and all round ability of the United academy graduate, it would usually seem a simple choice to board him on a plane to the Euros. However, with the proven ability of other strikers that England have to offer, it is easy to understand why Rooney believes Hodgson will have a difficult time selecting the men in charge of scoring the goals to potentially fire England to success in France.
Two strikers that have performed consistently for their clubs throughout the whole of the 2015/16 Premier League season have been Harry Kane and Jamie Vardy. With Kane winning the golden boot, and Vardy being a close second, it will be very difficult to argue against these two being England's main goalscoring attacking options.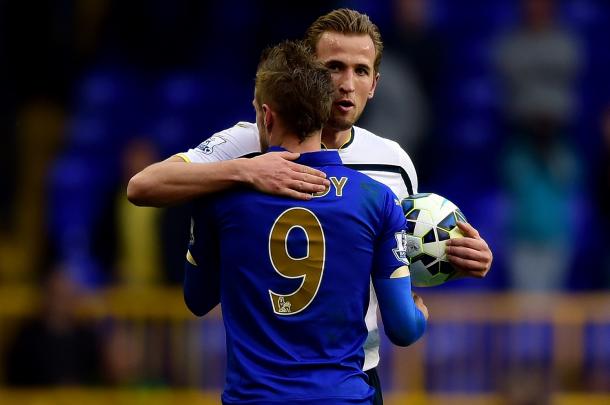 With Rooney almost definitely confirmed as being on his way to France as captain of the England squad, the fourth and possibly final striker's position in the squad seems to be a toss up between Rashford and Liverpool forward Daniel Sturridge.
Sturridge is a player that undoubtedly has more experience than Rashford on both a club level as well as a country level, having featured in England's squad for the 2014 FIFA World Cup. However, he has been known to being injury prone over the last few years. Is that a risk that Hodgson is willing to take?
England now have three preparation games against Turkey, Australia and Portugal, with Hogdson wanting to tell his players the final squad after the second game. Both games could play a key part in deciding whether or not Rashford will be part of Hodgson's forward options for Euro 2016 then.