Ex-Manchester United player Paul Ince believes that an FA Cup win will save Louis van Gaal's job. As it currently stands, the Dutchman has done an underwhelming job in his second season at the helm for the Red Devils, finishing fifth in the league meaning no UEFA Champions League football and playing with a style of play that has resulted in more boos than cheers throughout the season.
Ince compares this FA Cup Final to Sir Alex Ferguson's
Back in the 1989-90 season, a young Alex Ferguson, before he was given the "Sir" monicker, was struggling with Manchester United with many fans calling for him to get sacked. In the relegation zone, United turned it around to survive and faced Crystal Palace in a replayed FA Cup Final.
In that FA Cup Final, Lee Martin scored the lone goal to give Ferguson his first trophy as Red Devils manager. That trophy helped buy the time Ferguson needed to become the legendary manager he became.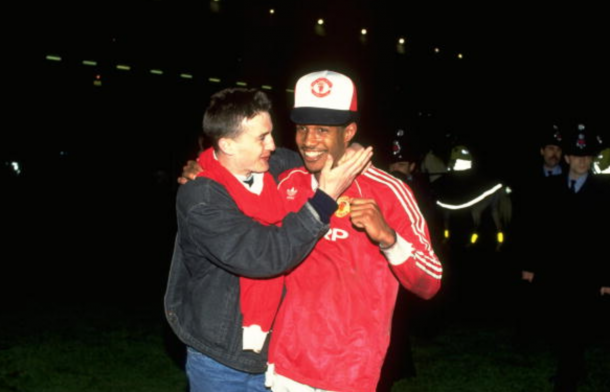 Whilst Louis van Gaal has already achieved so much, it's been tough for him to find success in his two seasons. A fourth and fifth-placed league finish isn't much to brag about, but winning the cup could mean he avoids the sack. Van Gaal has one year left on his contract and will retire after next season.
Here's what Ince had to say during his interview with betting site William Hill, "With the millions and millions they have spent they should have qualified for the Champions League. That is a major disappointment but doesn't mean they should sack him and bring in someone who would rip up everything again." He then continued by saying, "Winning the Cup would certainly help his cause."
Should United win the FA Cup it would be their first FA Cup triumph in 2003-04 and their 12th title overall. Just like they did in 1990, they face Crystal Palace in the final.