Andreas Pereira is unhappy with the treatment that he has received from Manchester United manager Louis van Gaal.
Van Gaal stopped Pereira from going out on loan in January
Pereira wanted to go out on loan in January in order to get some game time but van Gaal stopped him and promised the youngster he would get more game time at United. The problem though is that since January Pereira hasn't started and is now unhappy that this promise wasn't kept by the Dutchman.
In an interview with Goal, Pereira said "I wanted to be loaned out in January" as I needed to play more football but "van Gaal told me he didn't want me to be loaned out." The young midfielder continued to say that van Gaal told him that he "would use me and that I would play" but this has not happened.
In response to this Pereira said he told van Gaal "that was fine" as long as I "could stay and play then I would" but unfortunately the creative midfielder has had to with playing with the reserves. Pereira says that he is "training, doing my job" and waiting for van Gaal to "fulfil his word."
United fans are worried that Pereira could be another Pogba
Pereira has only had 43 minutes in four substitute appearances in the last four months leading to growing frustrations from both the players and a number of fans. The fans are worried about losing a great talent and don't want to see the same mistake happen once again like it happened with Paul Pogba a few years ago.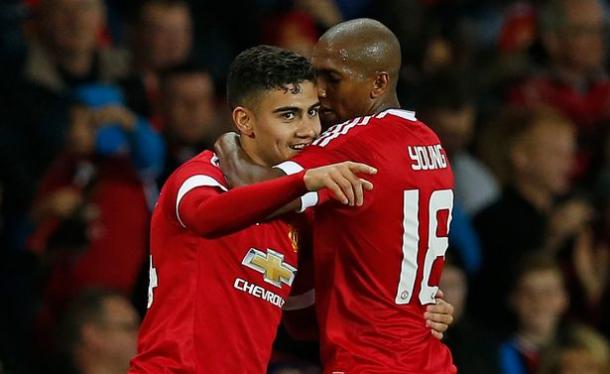 Pereira says that he "expected to play more" as he feels he "deserved the chance" to show what he could do. In the games he did play Pereira feels he "did well when he had the opportunity to play" which is true but no one has seen enough of him that they would have liked to.
I will keep working hard to get my opportunity, says Pereira
The young midfielder continued to say that van Gaal has "not given me this opportunity yet" but I keep "working hard" in training as this will only help me be ready when I'm called on. Pereira says that he is "very calm" because he feels when he plays "everyone sees that I'm playing well."