Just hours after winning Manchester United their first competitive trophy since the Sir Alex Ferguson era, it was reported by all major news stations that Louis van Gaal was going to be replaced by Jose Mourinho the former Porto, Chelsea and Real Madrid manager.
Bizarre season reaches climax
In a truly silly season in which Manchester United fans have had to endure antics off the field with Van Gaal, including discussing pulling hair during sex in a post-match press-conference, missing out on top four yet again, a dull and at times overly complicated style of football which not only didn't succeed but also was extremely boring to watch.
Van Gaal and the club confirmed the Dutchman has left the club with immediate effect on Monday evening following negotiations over a severance package.
With silverware becoming sparse at Manchester United in the last few seasons, it was obvious that if Van Gaal was to depart, willingly or otherwise, a manager with huge past success would be at the forefront of the board's mind. It is hard to argue with anyone deserving the new job more than 'The Special One', who has won the nearly everything that there is to be one in his managerial career.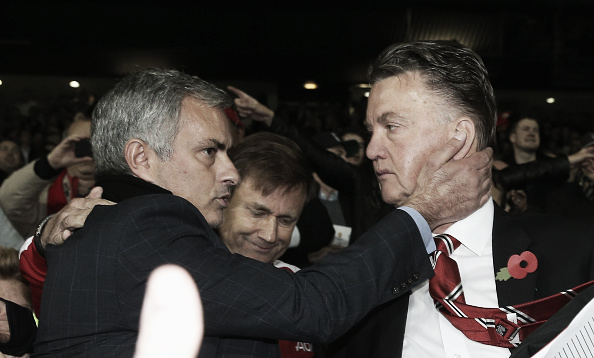 His managerial style of football can vary depending on his squad on hand and the opposition put in front of him, his final season with Real Madrid saw some of the best attacking football displayed at the Santiago Bernabeu, but of course having the likes of Cristiano Ronaldo at your disposal is far better than having Antonio Valencia.
However, under his watchful eye, at Chelsea in his second reign with the club, they were better known for their defensive set up and the 'parking the bus' attitude, which saw them walk to the league title. In reality, this is probably an overly harsh assessment by rival fans, as Chelsea still had players such as Diego Costa and Eden Hazard scoring goals for fun that year.
The Special One is a certainty to bring some form of success at United if he is given the funds and chance to chase the targets that he has identified.
Jose chases six new players as he looks to revamp the squad
Jose Mourinho has never been afraid to splash the cash on players, forcing current players out of the squad to make sure the team fits around what he wants. It has come with a lot of success throughout his career.
At Manchester United fans and pundits alike are quick to point out that there are still several holes needing to be revamped by the Portuguese boss. This is something that he apparently agrees with, as it has been reported he is ready to splash a minimum of £150 million to sign no fewer than six players this summer.
The targets in question are an illustrious bunch; André Gomes, João Mário, John Stones, Álvaro Morata, Mauro Icardi and Ezequiel Garay all being targets for Jose according to multiple news outlets including The Guardian.
Portuguese central midfielder Andre Gomes, 22 years old, is currently enjoying finishing his second season with the Spanish club Valencia, who he joined after three years with Portuguese giants Benfica. The young midfielder was part of the domestic treble winning Benfica side of 2013-2014 and has 5 caps for his country.
Joao Mario who is 23 years old, is another central midfielder from Portugal. Mario enjoys a solidified place in the Sporting Lisbon side, where he has made 74 total appearances as well as making eight appearances for his national side.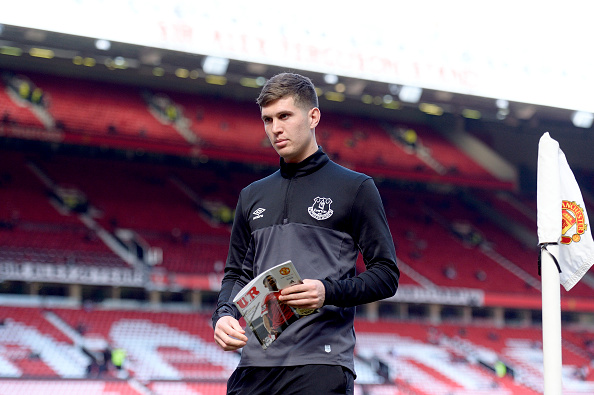 John Stones is no secret to English football fans and was under intense transfer speculation when Mourinho was the Chelsea manager earlier this year. The 21-year-old Everton centre-back has already solidified himself a place in the England national squad, making 9 appearances for his national side already. The Evertonian is known for having a mistake in him, but his confidence on the ball is exactly what Mourinho loves in his defenders. The transfer of John Stones is most likely Jose's first choice centre-back but if this falls through, it is expected that he would chase Ezequiel Garay. The 29-year-old currently plays for Russian side Zenit Saint Petersburg. He has made 32 national team appearances for Argentina.
In terms of strikers, Jose is expected to look at Juventus striker Alvaro Morata and Inter Milan starlet Mauro Icardi. Morata, 23, joined Juventus from Real Madrid in 2014 and has since become a bit of a super sub for the Italian giants. His goal scoring record this season, of 12 in all competitions hardly screams prolific goal scorer, but the ability is evidently there. He has made 8 caps for his national side Spain. On the other hand, Mauro Icardi, also 23, has 52 goals in 102 games for Inter Milan, meaning he has a staggering strike rate of than a goal every two games. His pure pace and technical ability is enough to give any defender nightmares. He has played just once for his national side Argentina.
What has Van Gaal left behind in terms of a squad?
When he took over from David Moyes, the squad was shot to pieces. Moyes was still relying on the likes of Patrice Evra, Rio Ferdinand and Nemanja Vidic, fan favourites but by this point very aged defenders in a very fast paced league.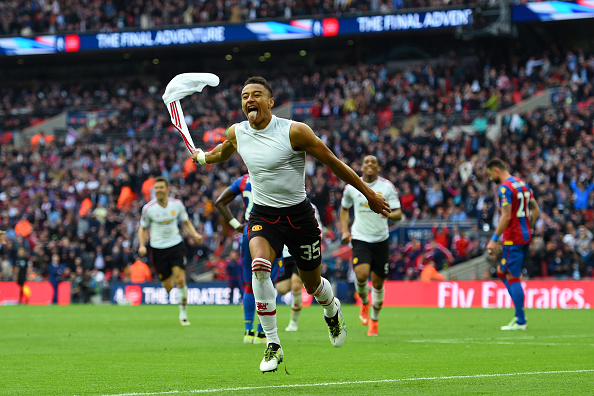 He has since brought in an introduction of youth with Luke Shaw, Anthony Martial, Marcus Rashford, Cameron Borthwick-Jackson, Memphis Depay and Jesse Linagrd all being part of a more balanced squad.
There are still holes in the side, with Chris Smalling and Daley Blind needing at least a centre-back covering them, if not even taking Blind's place in the team. Central midfield is desperately needing an instalment of new faces, with Michael Carrick turning 35 and Bastian Schweinsteiger, 32, coming off an injury-plagued season.
The rumoured appointment of Jose Mourinho as reportedly already lifted David De Gea, Ander Herrera and Michael Carrick, all of whom were considering leaving if Van Gaal remained.
The only downside that can be seen from the onset is that fan favourite and FA Cup final goalscorer Juan Mata could face being forced out of the side, much like when Mourinho forced his sale to Manchester United while at Chelsea.