Sacked Manchester United manager Louis van Gaal lost the confidence of his players at Old Trafford some time ago, according to various sources.
The Dutchman is now set to be replaced by former Chelsea boss Jose Mourinho, despite winning the FA Cup in his final game in charge on Saturday.
Rooney renaissance due to defiance of Van Gaal
A run of three consecutive league defeats in December was crucial in the Reds missing out on a top-four place, perhaps a deciding factor in Van Gaal's dismissal as boss.
The succession of losses culminated in a 2-1 defeat away at Stoke City as Wayne Rooney was dropped. The United captain was able to accept his demotion to the bench, but only on the condition that he could play his 'natural game' upon his return, according to The Independent.
His request was granted by Van Gaal and, unsurprisingly, the England international went on to score seven goals and record three assists in his next nine appearances before suffering a knee ligament injury against Sunderland. That kept him out for almost two months but even since then Rooney has impressed in a deeper midfield role, despite scoring only once in that time.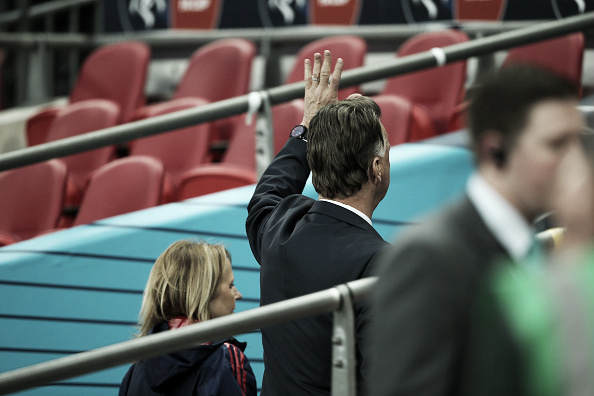 Players disillusioned by dull tactics and critical analysis
Reports from The Guardian have also suggested other players asked Van Gaal to allow them to play in their own style because of their frustration with the Dutchman's methods.
Some of those players are said to have described Van Gaal as "hard work" and openly discussed defying his methods, with the general consensus amongst the squad being "it can't get much worse than this."
Van Gaal would hold evaluation sessions with players after matches – often on Mondays – the day which players had previously been given off under David Moyes and Sir Alex Ferguson. However, the Dutch boss would instead use that time to openly criticise players' actions in front of their teammates.
Wayne Rooney and Michael Carrick persuaded the Dutchman to change his ways, but the criticism simply came in the form of e-mails instead. However, Van Gaal could see that players were not opening his messages and used a tracking system to see if recipients would open his electronically communicated thoughts, and how long for. Squad members responded by opening them and leaving their phones unattended for moments at a time – a damning indictment of their manager.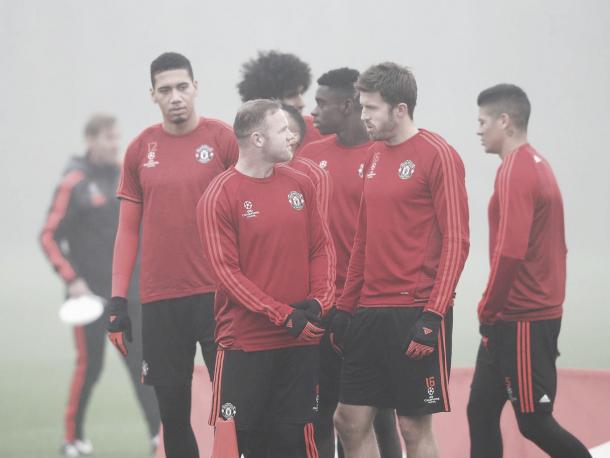 De Gea and Ashley Young worried by Dutchman's methods
Amongst the players particularly concerned by Van Gaal's methods was David de Gea. The Spanish goalkeeper had seen his relationship with the manager break down completely, causing him to consider a transfer away from the club this summer, whilst the understanding between him and goalkeeping coach Frans Hoek was no better.
De Gea is regarded as one of the world's best goalkeepers, but Hoek has taken a large amount of credit for that, according to The Sun. Understandably, that has not gone down well with the Spaniard.
Meanwhile, Ashley Young was 'bemused and mildly horrified' earlier this year when being informed of his new role as a lone striker.
Young, naturally a winger, had played as a full-back for the majority of this season and last before Van Gaal told him the bewildering news. It was also suggested that the Englishman had never pictured himself as a striker – showing he was never truly ready for the role.
Schweinsteiger's 'special treatment' and Giggs' respect
Other players like Bastian Schweinsteiger, though, were perceived to be treated differently by Van Gaal. The former Bayern Munich midfielder has been ordered by club policies to be present on match days despite being injured since January but has apparently been flying in and out of Germany to do so for much of that time.
Teammates were unimpressed by those antics as Schweinsteiger was regularly absent from the club in-between matches. However, the German was entrusted by Van Gaal to carry out his instructions perfectly, meaning he was given preferential treatment by his manager.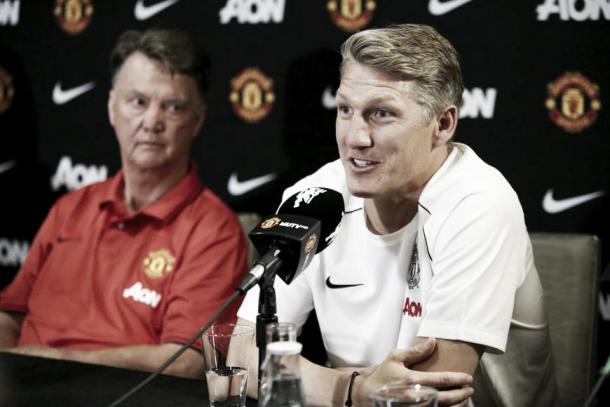 Whilst many were left unimpressed by the German's conduct, the same could not be said of assistant manager Ryan Giggs. The Welshman's tactical analysis of the club's opponents caught the eye of senior players, some of whom wanted him to be appointed as Van Gaal's replacement.
Giggs could not persuade Van Gaal to change his style despite being uneasy with his methods, but he did believe he would succeed him as United boss at the end of his tenure. However, it now seems that task will fall to Jose Mourinho, who clearly has a difficult challenge in controlling the Reds' disgruntled dressing room next term.