Marcus Rashford is set to make his senior England debut against Australia on Friday night, according to multiple reports.
Rashford joined up with the England squad on Monday to train with them before the Euros and he is now set to get the chance to impress Roy Hodgson.
The 18-year-old was a doubt after limping out of Manchester United's FA Cup final win over Crystal Palace, but he has recovered in time to show what he can offer England.
Rashford has had an impressive rise at United, making 18 first-team appearances since making his debut in the Europa League against FC Midtjylland in February. And now Hodgson says even though the youngster doesn't have much time to impress before the Euros, he is not ruling anything out at the minute.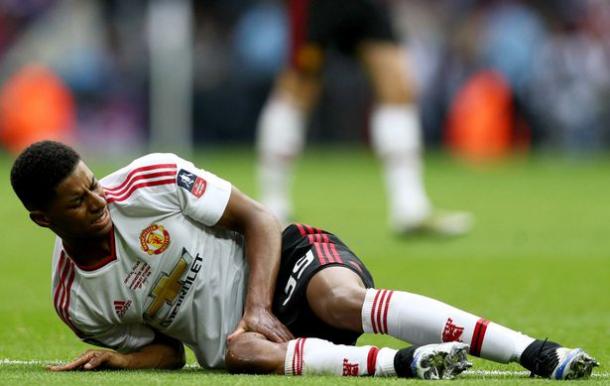 Hodgson says it was the right decision to call Rashford up to the squad
Hodgson told the media that the "amount of time [England are] going to have" with Rashford is "very, very short," which means there is not much time for the youngster to make a big impact. However, he went on to say that "there is no doubt [he has] made the right decision" in calling him up, with it clear that the manager has him in his plans going forward.
The England manager continued to say that he is "ruling nothing out" with Rashford for the Euros, and the manager thought Rashford's performance in the FA Cup was "very good."
Hodgson added that he is "delighted" to be seeing the youngster over the next while but said "we will have to wait" to see if we "will be seeing a lot of him in the summer."
Rashford has had an incredible rise over the last few months and is continually showing that he deserves all of the praise that he is currently getting from everyone.
He has only represented England at U20 level once so he will be taking a huge step up to the seniors, but he has all the ability to do it perfectly and show why he could be useful to take to the Euros this summer.