Manchester United midfielder Daley Blind says that Louis van Gaal's sacking was undeserved and that the Dutchman deserved more respect.
Van Gaal deserved more respect, says van Gaal
van Gaal was sacked by United on Monday evening, two days after he lead the club to their first FA Cup in 12 years and Blind didn't take long to defend his fellow countryman. Blind says that he is disappointed that van Gaal wasn't shown the respect he deserved for delivering the club the FA Cup.
Blind said that van Gaal is a "manager who has achieved so much" which means that he "deserved more respect" when it came to his sacking. The midfielder says that van Gaal "always looked to protect and shelter us" when anyone tried to talk bad about his players.
Blidn says the players always believed in van Gaal
Blind says that it is "not easy for a coach" if since December the papers have been saying your about to be "fired" when it wasn't true. The main thing was though that as a "squad we kept believing in the manager" and thankfully we did as it showed with "our FA Cup win."
Blind had a very consistent season under van Gaal who has had to rely on the midfielder to play in the centre of defence for the whole season. Blind therefore is quite sad that the Dutch boss has left as he says he has always "worked well" with him and wanted to be working with him for "longer.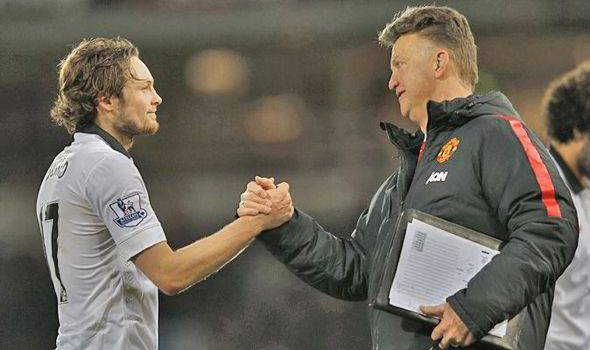 Blind will work hard to prove himself to Mourinho
Jose Mourinho is expected to take over from van Gaal this week and it means that each of the players in the squad will have to prove themselves once again. The problem is many people say that Mourinho has his side playing to negative but Blind knows that Mourinho is a manager who has achieved a lot in his time as a manager.
Blind says if it is "true that Jose Mourinho is coming" then it is good for the club as he is a "manager who has achieved so much." The midfielder says that he will have to show Mourinho "what I can do" so that he will continue to be played by the incoming manager.