Former Juventus, AC Milan, Paris Saint Germain, Chelsea and Real Madrid manager Carlo Ancelotti believes Jose Mourinho's experience in the Premier League as Chelsea manager makes him the perfect fit for the Manchester United.
The Italian described it as "a good wedding" because "Mourinho really knows the Premier League well." Ancelotti heaped praise on Mourinho, calling him "one of the best coaches in the world", before adding that United needed to bring in a manager who would improve them, "Manchester United at this moment need someone who can improve what they did in the last two years with Louis van Gaal."
Van Gaal was sacked days after FA Cup glory against Crystal Palace because of a disappointing season resulting in Old Trafford being subject to Europa League football for another season.
Mourinho set to be named manager on Friday
Fans had been calling for Louis van Gaal's head since January after a poor run of form, and many felt United were a poorer side during van Gaal's reign than under David Moyes.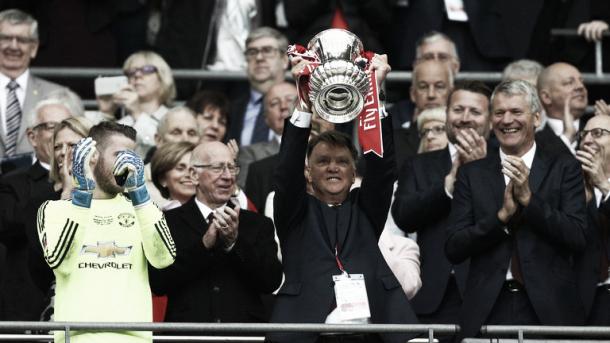 Three-time Champions League winner Ancelotti sympathises with his Dutch counterpart, and acknowledged the hardships of taking over a successful team from a successful manager. Ancelotti said that van Gaal "needed to rebuild a team after Rio Ferdinand, after [Paul] Scholes, after [Ryan] Giggs.", with his AC Milan having faced similar changes.
"When Milan lost [Paolo] Maldini, [Gennaro] Gattuso, [Filippo] Inzaghi it was difficult to rebuild the team quickly, they needed time."
Ancelotti went on to praise United's youth set-up and what they could achieve under the watchful eye of Jose Mourinho, saying that in the "last year" United have shown that "showed they have really good young players," with Marcus Rashford the highlight, "and maybe with Mourinho, they could have a step forward."
Mourinho has bumper budget to rejuvenate United
With Jose Mourinho's return, this time to the north of England, he becomes the most successful manager in the Premier League.
The former-Real Madrid manager is rumoured to have £200million in the bank for summer transfers, with rumours suggesting he already has his eyes on a few targets.