It was football's worst kept secret, and it seemed like an eternity to become official, but finally Jose Mourinho has been unveiled as Manchester United's new manager. In reality, it was less than a week after Louis van Gaal departed and had commercial issues not held the deal up then the two men may have passed in the corridors.
In the only interview released so far, Mourinho seems as confident as ever and looks ecstatic to have secured one of the top jobs in football. He is not due to hold a press conference until July 7th, but in his brief interview he doesn't seem to have lost any confidence in his ability. He even seemed to intimate that it's his players that will need to have the winning mentality restored to them.
Over the past two years, Shannon Briggs has been on the comeback trail in the boxing world, and calling out opponents with a catchphrase "Let's Go Champ". United fans, the majority of which are delighted with Mourinho's appointment, may will be forgiven for bellowing those very words at The Special One. They are expecting him to bring the good times back, that's for sure.
Mourinho has rarely failed to deliver, and he has always managed expectations, but he will have never had a job this tough. Given his record it is not surprising that the majority of the football world believe the signing to make perfect sense, and it does, but the job in hand is monumental. This will be the ultimate test, bar none.
Current squad
One of his biggest problems will be deciding who to keep from the current squad. David De Gea is the only one you would want to keep out of the senior players, with maybe Wayne Rooney and Chris Smalling. Of the youngsters to come through, Marcus Rashford, Cameron Borthwick-Jackson and Timothy Fosu-Mensah will undoubtedly be kept though their roles may be reduced as Mourinho tends to go for the ready made.
The rest of the squad without exception will be sweating. There are some big names, some big players, yet nobody has really shown that they deserve to stay. Mourinho is hardly likely to show 10 or 12 players the door, but the squad has to be trimmed dramatically if he is to make room for the likely influx of new signings.
He will have seen how United's players have performed under van Gaal, and he will know about most of the players anyway. He may want to see them at close quarters before making any decisions. He probably can't believe how bad some of the players performed and it could well be that he can get more out of some individuals than his predecessor. It will be very interesting to see how Mourinho deals with this task.
Ryan Giggs
The most decorated player in British history, United through and through, an absolute legend. He has gone from coach, to assistant manager after a spell in charge as caretaker manager. He was told that he would take over the reigns when van Gaal finished his three years, but now that promise has been reneged and the Welshman is now in limbo.
The information being reported is that the club want him to remain and Mourinho wants him to remain. However, with Mourinho's long time No.2, Rui Faria, set to take his place once more by Mourinho's side, the position he will be offered is unclear. It has been suggested that he a position will be created for him, and he will be a go-between for the first team to the U-21's. Quite frankly, that is embarrassing.
It is shabby to treat him this way, but Mourinho will want to go with his tried and tested methods. He normally likes a 'club man' by his side, but it is hard to see how Giggs can remain when he has such clear ambitions of being a manager himself. If he does go, that could leave Mourinho with a slight headache, as replacing Giggs' club knowledge will be almost impossible. That blow will be compounded if reports that U-21 coach Warren Joyce is talking to Blackburn Rovers are true. That really would be a terrible start to life at United.
Transfers
He shouldn't have too many problems on this front, but then again you never know. Having Jorge Mendes in your corner normally paves the way for top stars as he represents most of them. In addition, Mourinho is a massive pull, as are United. Being flush with cash helps, so all in all he shouldn't have too many problems bringing in players.
Yet with no Champions League football then his first summer may be more difficult than going forward. Ed Woodward has had a tough baptism to his role as Chief Executive and he certainly had difficulties when he first took the job. Last summer, United did their business early, and it appears that it was van Gaal that decided there were to be no further additions.
The chances are things will be fine on the transfer front, but just as it is not a given that Mourinho will win the title, there are no guarantees. Then again, there is always Zlatan Ibrahimovic.
Confidence and confrontation
You can't say that Mourinho lacks confidence. Far from it, and his interview suggests that he is carrying no scars from his horrible last few months at Chelsea. There is no doubt that he does have a bit of rebuilding to do in terms of his reputation.
The fact that he has had a lot of time out to reflect will be a good thing. He will have been able to take in matches without pressure, and maybe ponder over what went wrong, as a lot did go wrong. One of the most surprising aspects of Chelsea's implosion was that he lost the dressing room. He also openly criticised his players, something we had not previously seen.
However, one of the biggest factors in Chelsea's and Mourinho's demise had to be the opening day incident with the club doctor, Eva Carneiro. From that moment onwards there was intense scrutiny, lots of negative attention and to this day the situation is still rumbling on with Mourinho due to give evidence in court.
Confrontation is something that, initially anyway, Mourinho has to avoid. The focus has to be on the team, has to be on the players, and results will be the only things that matter. Sir Alex Ferguson didn't court controversy, but he was never too far away from it either. It was part of his make up and what made him a winner. Mourinho shouldn't dilute who he is, but he has to ensure that he doesn't let it become a distraction.
Multitude of rivals
It is one thing to turn United into a winning team again, it will be another to fend off all of the formidable foes that he will come up against next year. When he first arrived in England, he was up against two or three main rivals in Sir Alex, Arsene Wenger and Rafael Benitez.
Next season he will lock horns with Wenger once more, his other nemesis in Pep Guardiola, but Jürgen Klopp, Claudio Ranieri, Mauricio Pochettino, Antonio Conte and Ronald Koeman will all make life difficult. Slaven Bilic had a fantastic first season with West Ham and Everton are in the hunt for a big name. The Premier League will be brutal next season. He could even meet Benitez in one of the cups!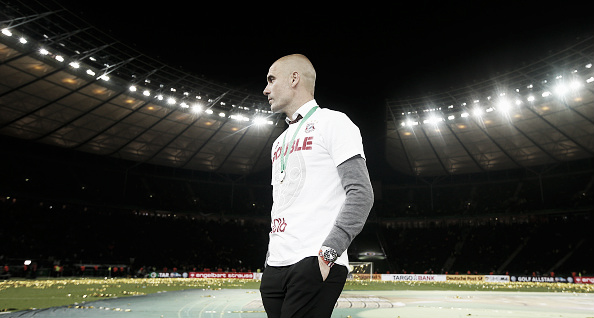 Mourinho will relish the challenge of course. He was, and is, a master tactician but he will need to get off to a good start. This season, United failed against the smaller teams, and that is something that you can expect to be put right first and foremost. He has a fantastic record against Liverpool and has never lost to Wenger's Arsenal, so there is every hope that despite the competition, Mourinho will still come out on top.
Summer of hope
There is much to look forward to, and United fans have smiles back on their faces. The intrigue starts here. There will be a side show in the form of the European Championships, and then down to business. Transfer comings and goings, pre-season tours and plenty of speculation. And press conferences.
Van Gaal's conferences were rarely dull, but when he came under fire he had the tendency to lose his sense of humour and go on the offensive. They became bristling affairs. Jose can also get a bit spiky, but they are rarely dull affairs. It's going to be a hell off a ride, and one that most United fans may not want to stop.