When Jose Mourinho was confirmed manager Friday morning, many would of hedged their bets on former Chelsea player Juan Mata being the first to depart, as it's well documented that he wasn't a favourite of Mourinho's at Chelsea, resulting in his £37.1 million switch from London to Manchester.
All though Mata has been reported to be on his way out of United, he's joined by a surprise candidate – Dutchman, Daley Blind. Blind has was reformed into a centre-back by Louis van Gaal this season, and was arguably Manchester United's best player of the season.
If Mourinho chooses to ship Blind out, it could be one of his worst mistakes yet. Previously, at Ajax and during the early stages of his career at the Theatre of Dreams Daley was deployed as a defensive-midfielder, meaning he was comfortable in possession, good in a tackle and can also play out of defence – a very underrated factor in any centre-back.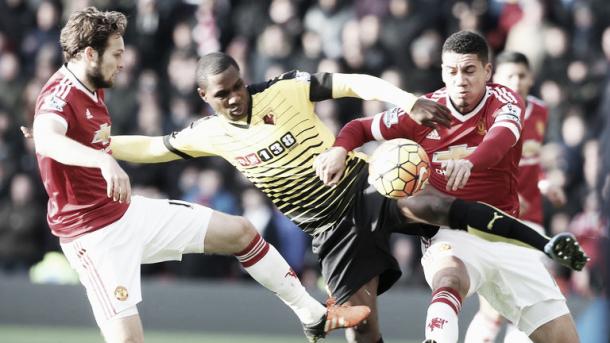 Who is United's best defender?
The United back four was full of revelations last season, with the impressive rise of Chris Smalling, Daley Blind's reformation and the comeuppance of youngsters Cameron Borthwick-Jackson and Timothy Fosu-Mensah. Out of all these defenders, and other defenders in the squad there is only one player you would want to start an attack from the back… and it's not Chris Smalling.
In the two seasons the Dutch defender has been at the club he hasn't averaged a pass accuracy lower than 84% [Via Squawka], and in his first season he boasted an impressive 88% pass accuracy. Compared to Smalling's statistics of 82% pass accuracy last season, it highlights the importance of Blind's cool head in defence.
More impressively, over the last two seasons Daley Blind has created 42 chances for his team, compared to Smalling's 11.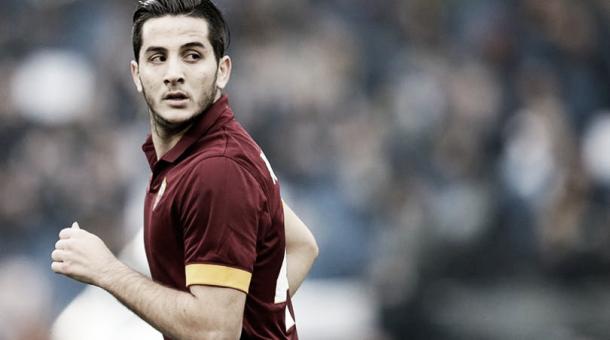 Are possible replacements an improvement on Blind?
Manchester United have already been linked with two young defenders – Roma's Kostas Manolas and Real Madrid's Raphael Varane. Similar to Smalling, were out-shone by Blind's statistics.
Last season Manolas only managed to create seven chances for his side in 37 league appearances, which is more than Varane's one in 27 appearances but largely overshadowed by the current United centre-back's 25 chances created.
Overlooking Blind as a ball-playing centre-half could be costly for Jose, who has questions over Blind's physical ability and speed. With standout performances against the likes of Romelu Lukaku and Sergio Aguero this season, Mourinho should only sit down and watch the performances from his centre-back and see he is perfectly capable of keeping tabs on any striker.