Manchester United winger Memphis Depay has admitted that his confidence been has been hit after a poor first season at the club, but says he will give his all in pre-season to win over new boss Jose Mourinho.
Memphis vows to show his worth for United next season
Memphis was brought to United last summer by then manager Louis van Gaal and lots was expected of him after such a good season at PSV Eindhoven where he was the top scorer in his side's title win. The problem though was that he never got going in his first season at United, but he has vowed to prove his worth next season.
Memphis, speaking to Fox Sport in Holland, said "it's never nice to be criticised" but as a player it is "part of the game and I have to deal with it" which is the best way to go about it.
The winger admitted that his first season at United hurt his "confidence a bit" which was seen in his performances at the end of the season.
Van Gaal not to blame
Many people have been blaming van Gaal for Memphis poor form but the winger says that he does not want to "blame the manager for it" as when he was given chances he couldn't take them.
Memphis says that he has not been in "touch with van Gaal yet" after his fellow countryman was sacked but did say that he might "give him a call or send him a text."
Memphis has been disregarded by many fans already who want him to be sold this summer as they feel that he is not worth the hassle and they feel his body language is all wrong. Memphis though has said that is it up to him to improve and get back to his best form to once again be the 'old Memphis'.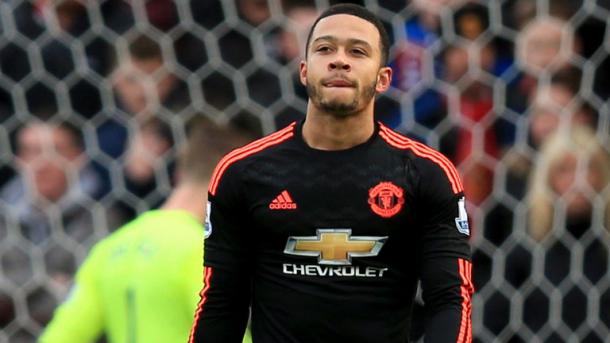 Fans will see the 'old Memphis' next season
Memphis says that's it is up to him to "deal with his situation and get back on track" which is what everyone at United is hoping will happen.
The winger says that the "old Memphis, who beats every opponent, will be back soon" which, if it happens, United will have a fantastic player on their hands once again.
The winger continued to say that he was "disappointed" by not "playing as many games" as he would have liked to during the season. Memphis says that he had "different expectations" but he knows that has to "deal with it" and now the main thing is to "prove [his] worth during pre-season."