Timothy Fosu-Mensah is set to sign a new contract with Manchester United, according to Dutch outlet Voetbal International.
The young Dutchman made his United debut in February against Arsenal and made a further nine appearances in all competitions under former boss Louis van Gaal.
Mourinho looking forward to Fosu-Mensah link-up
Despite excelling under van Gaal, though, Fosu-Mensah is now set to work with a new manager at Old Trafford in the shape of Jose Mourinho.
His emergence in United's first team has now led to Fosu-Mensah's agents negotiating a new deal with club officials, with an announcement expected to be made soon.
Mourinho has made it clear that he is excited about working with the versatile Dutchman, with Fosu-Mensah's versatility and athleticism perhaps some of the player's most appealing qualities for the new manager.
The perfect match?
Likewise, though, Fosu-Mensah has publicly expressed his satisfaction about the prospect of working under Mourinho. Speaking to Voetbal International, the Dutchman said he wants to "develop into a top player for Manchester United" under the Portuguese boss, adding that he had "never heard a player speak badly about Mourinho."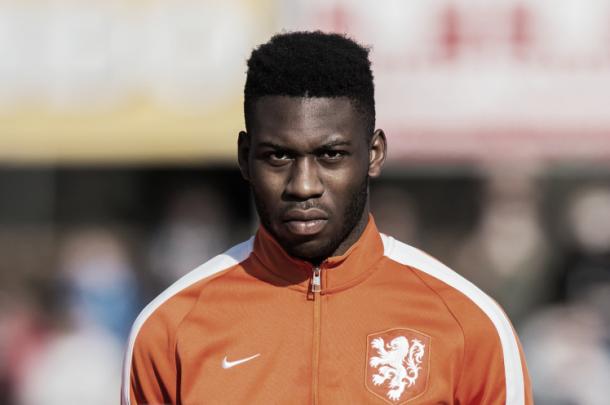 The apparent mutual respect for each other between Fosu-Mensah and Mourinho could lead to a great working relationship for the pair.
In further praise for his manager, Fosu-Mensah said that it was "unbelievable" that he has had both van Gaal and Mourinho as his bosses aged only 18.
Fosu-Mensah thankful for van Gaal
Fosu-Mensah had further complimentary comments for his now ex-boss van Gaal too, though, saying the Dutchman "was good, the best I ever had". Additionally, the defender said his compatriot tried to improve every player and that "he succeeded in doing that with me."
With both Marcus Rashford and Cameron Borthwick-Jackson having also been handed new contracts in recent days, both of whom also benefitted from Van Gaal's time as boss, it appears that new manager Mourinho is intent on kerbing any doubts over his commitment to promoting youth players.