Manchester United are close to signing Zlatan Ibrahimovic on a one-year deal to reunite the Swedish striker with new manager Jose Mourinho, according to Sky Sports.
There has been great speculation around Ibrahimovic, one of football's biggest names, and Manchester United. Mourinho was announced as manager, replacing Louis van Gaal, just a few weeks ago but moves are already being made. Marcus Rashford and Cameron Borthwick-Jackson have been handed new four-year deals while there are reports of contract extensions for Timothy Fosu-Mensah and Michael Carrick.
Ibrahimovic close to United signing
The possibility of Ibrahimovic at Old Trafford has excited many. There is no doubt of his stature in football, having scored 50 club goals in just 51 games last season, Ibrahimovic's quality is not doubted, nor is his entertainment value.
Sky Sports suggest that while a deal is not done between Ibrahimovic and Manchester United, it is close and could even be announced before he plays in Sweden's opening game of the 2016 European Championships in France, against Ireland on June 13th. Before that, Ibrahimovic is likely to start against Wales in a warm-up game this Sunday.
Ibrahimovic and Mourinho worked together at Inter Milan, winning Serie A in the 2008/09 season before the big Swede departed for FC Barcelona for a huge fee. Unsurprisingly, both men lifted respective league titles in the following season. There has not been a year without one of the pair lifting a league title for a remarkable fourteen years.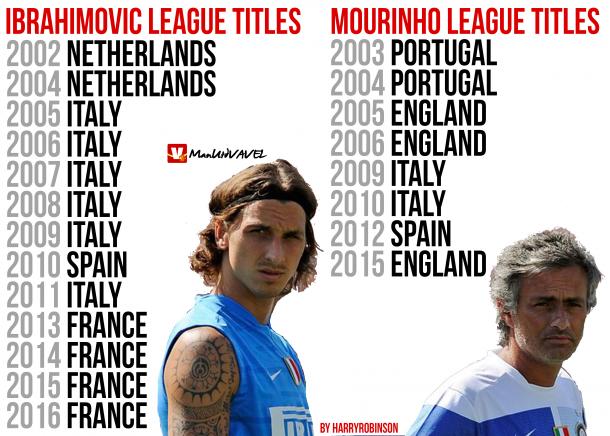 Ibrahimovic fits the bill for United fans, manager Mourinho, and Executive vice-chairman who is known to target 'marquee signings'. Ibrahimovic is certainly a 'marquee signing', as shown in the reaction on social media to this news.
Ibrahimovic to be United's "marquee signing"
Ibrahimovic is ageing at 34 years old but statistics show that he has only improved with age. His best form has traditionally come in the league rather than Europe which suits United, having missed out on UEFA Champions League football because of their 5th placed finish, leading to the sacking of Louis van Gaal.