Former Manchester United defender Phil Neville has revealed his excitement for the prospect of Jose Mourinho managing the Red Devils, per the club's official website.
Neville played the entirety of his United career under Sir Alex Ferguson before moving to Everton under David Moyes — the man who would later replace the legendary Scot as the Red Devils' manager.
Moyes brought Neville back to Old Trafford as a coach after he became manager but was sacked just ten months into his reign, whilst Louis van Gaal has also failed to improve the club's fortunes since then.
Mourinho won't be dull
However, Neville has said that Mourinho, unlike predecessor van Gaal's brand of football, will not be dull in his time at Old Trafford and that upon seeing him hold the United shirt, the former Red Devils defender said that "he looked like a United manager".
In addition, Neville, who made 386 appearances for United, said he was "excited for the season ahead", adding that "with Jose, win, lose or draw, it's going to be an adventure".
Mourinho has occasionally been criticised for his style of football as well but Neville said that "whatever ride Jose takes the United fans on, I think they'll enjoy it", and that the Portuguese is "the best manager" with his record suggesting "he gets results and wins championships".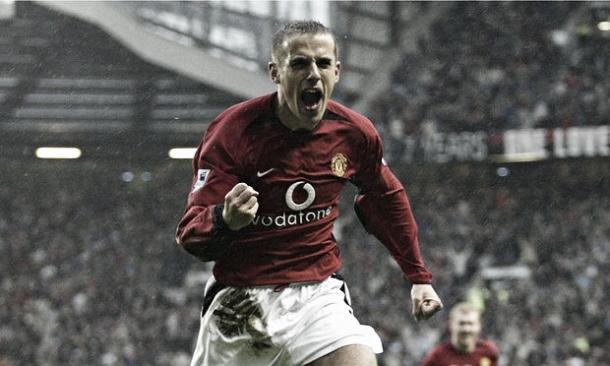 Old Trafford audition
Neville was speaking ahead of Sunday's Soccer Aid match at Old Trafford, where England will take on the Rest of the World with both teams made up of current and ex-professionals and celebrities.
Mourinho is managing the home side with Neville being a part of his squad, and the former United man believes this experience "will give him a taste of what Old Trafford is like".
Neville added that this game would be special for the Portuguese because "when you come as the man who can say 'I'm the boss of this stadium', it's a special feeling".
The Portuguese manager has been the visiting boss at Old Trafford several times whilst managing former clubs Chelsea, Inter Milan and Real Madrid, and was even the Rest of the World boss for Soccer Aid in 2014.
However, this will be Mourinho's first experience as the home team boss at Old Trafford and therefore the Portuguese will surely be keen to make a good impression on the supporters.