Zlatan Ibrahimovic could have a devastating impact at Manchester United if he joins the club – and not only in the goalscoring department.
The Sweden forward is vastly experienced and would undoubtedly become one of the club's key figures for the coming seasons if given the opportunity to shine at Old Trafford.
Bring back the goals
The most obvious reason to bring Ibrahimovic to Old Trafford is to restore the club's reputation as one of the fiercest and most dangerous attacking forces in English football.
That proud record was severely tarnished last term, as Louis van Gaal's laboured style of play led to the Red Devils recording their lowest league goal haul since the 1980s, having scored a mere 49 goals from 38 league games.
A star striker was clearly lacking, and Ibrahimovic can more than fill that void in the squad. He scored 50 goals in 51 appearances for Paris Saint-Germain last season – crushing any concerns over his age – and has hit 30 or more goals in each of his previous four campaigns.
It would be difficult to find a better guarantee of goals next season in that regard, yet some will continue to question whether he can adapt to the pace and physicality of the Premier League. Whilst that's a fair concern, Ibrahimovic would have plenty to offer to United in other areas, too.
Winning mentality
The Reds have won just one trophy in their last three seasons - that the FA Cup this season - but Ibrahimovic's career has been much the opposite in that time, winning three Ligue 1 titles and five domestic trophies.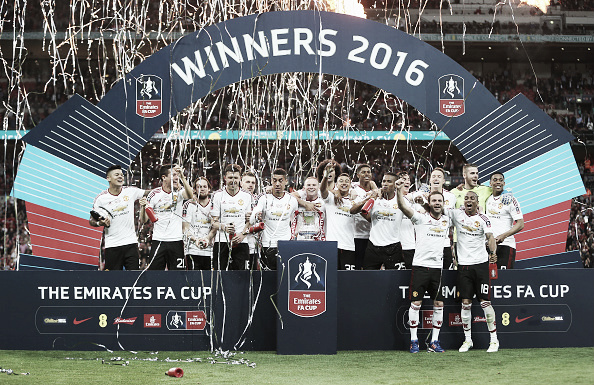 Only Wayne Rooney, Chris Smalling, Antonio Valencia and Michael Carrick have won more than one domestic title of the Red Devils' current crop of players, meaning United probably need to add new names with determination and desire to give themselves a realistic chance of pushing for Premier League glory in the coming campaign.
Ibrahimovic matches that profile completely, having won the league in nine of his last 10 seasons. He will want to continue a proud record of having won the title with every club he has played for.
There might be question marks over his motivations behind a move to United, with the player sure to command a huge salary. However, similar things were asked when he joined PSG four years ago when Ibrahimovic declared: "I am here to win and nothing else". Looking at his record during his time in Paris, it's fair to say he did exactly that, and can hopefully do the same in Manchester.
The Mourinho factor
The winning mentality which Ibrahimovic possesses is one shared by his would-be boss, Jose Mourinho. The duo clearly have a huge amount of mutual respect for each other, and that alone could only be a good thing if the pair were to combine again.
However, recent reports had suggested that some members of the United squad were worried by Mourinho's arrival. Therefore, for the Portuguese to have one of his most trusted pros in Ibrahimovic working alongside him would be extremely beneficial in order to convince any remaining Red Devils players that are unsure of his methods.
Ibrahimovic has a massive ego but considering what he has achieved in football and the ability he possesses, he would surely be hugely respected by his United teammates. If Mourinho can't convince his players of his qualities, then there's a good chance that the Swede can and, failing that, those remaining can probably expect to be swiftly moved on from Old Trafford.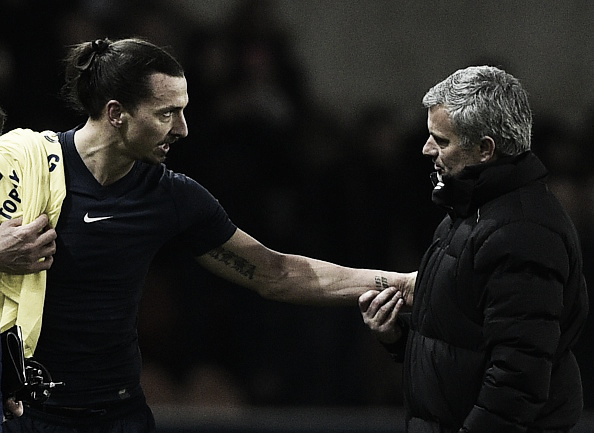 Rashford's development
Extending on Ibrahimovic's impact in the dressing room, there's one man in particular that could thrive on the Swede's arrival – Marcus Rashford. Some might be concerned that the England international would see his game time limited by the ex-PSG striker's arrival but United shouldn't be relying on an 18-year-old to lead their forward line every week, anyway.
There's no doubt over Rashford's quality and every hope remains that he can develop into a top quality striker in the coming years. He should remain in the first team but needs to be nurtured and well managed by his boss – playing every match would be more damaging than helpful.
It is for that reason that Ibrahimovic's arrival would be well suited to Rashford. The Swede is almost 35 and would see his impact decrease if he played every game, whilst his English counterpart risks being burned out if he isn't taken out of the spotlight. The former PSG striker is a short-term fix for United and it would be a surprise to see him stay beyond two seasons at Old Trafford, but during that time, both he and the teen sensation can interchange to the benefit of both.
Furthermore, though, Rashford would have the opportunity to learn from one of the best strikers in Europe over the last decade. There had been reports that Ibrahimovic could become a future coach for the club, so the Swede would surely have no qualms about giving the young forward the kind of advice and tips that will be vital at this stage of his development. Another young United forward in Anthony Martial could learn a lot from the ex-PSG man, too.
Beyond Woodward's wildest dreams
Whilst there are countless potential on-field positives behind an Old Trafford arrival for Ibrahimovic, not every football transfer has solely on pitch motives behind it – and this would be no different.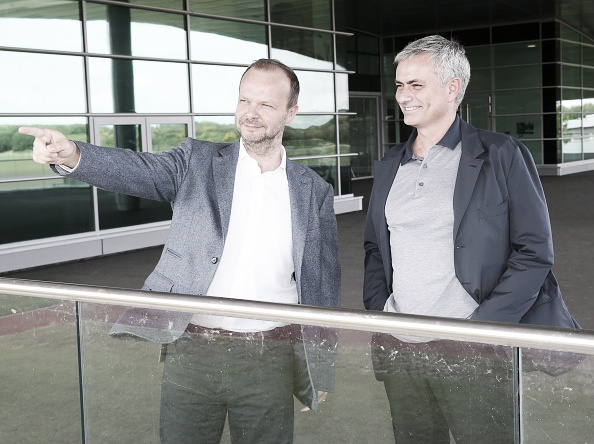 Indeed, United's Chief Executive Ed Woodward would surely love to have the Swedish forward at the club, simply for marketing reasons. The Red Devils official has chased big-name signings every summer since fulfilling the role in 2013 and Ibrahimovic would fit that mould, with the powerful striker having the ability to interest his many worldwide fans with a move to Old Trafford.
That would surely mean a lot of shirts being sold with Ibrahimovic's name donned on the back and, whilst that's not so interesting for the fans, it's all good news for Woodward and co. in the backroom set-up.