Former Manchester United defender Gary Pallister believes that Jose Mourinho can win the Premier League in his first season at the club.
Pallister believes Mourinho can win the Premier League in his first season at the club
Mourinho, who took over as United manager last week, has got the experience of the Premier League. winning it on three occasions with Chelsea during his two spells with the club. However, he will find it a tougher test to get United back to the top.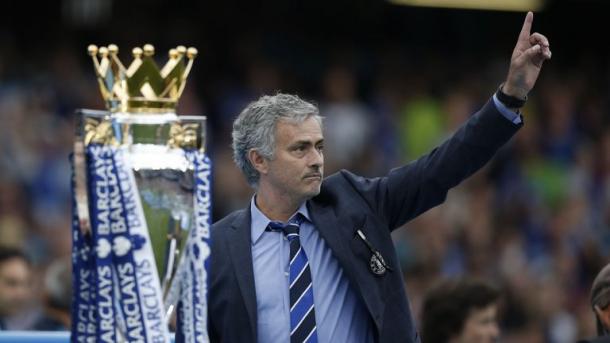 Pallister knows that there is plenty of work to be done to the team but he feels that Mourinho's track record means an immediate return to the top is very possible.
The former Reds defender told the Sun that Mourinho has got an "unbelievable track of record" when it comes to winning "league titles so you wouldn't put it past him" as he is a winner and that is exactly what United need at the moment after a few years of winning very little.
Pallister says that "you are looking at the way United have performed this year" under Louis van Gaal and it is pretty obvious that Mourinho has "got some work to do" but if anyone can do it then Mourinho can. Pallister went on to say that not many people would have thought that "Leicester would have challenged for the title" but look at the facts "they are the Premier League champions."
Pallister expects United to spend big this summer
United are set to give Mourinho the money to strengthen this summer in order to get the team challenging again. Pallister reckons that with the resources that the club have it will allow the club to get the best players and therefore he is confident the team will only improve going forward under Mourinho.
Pallister said that "given the resources the club has got", - and they are set to spend big this summer - added with the "good players [United] have got already" if Mourinho could give the players already in the squad "confidence to let them express themselves" then Pallister is confident that United can win "another Premier League title next year."
Pallister would'nt be suprised if his old team did win the title next season
Pallister continued on to say that Mourinho has "got the experience" of winning the Premier League so he is sure that the "odds will shorten on Manchester United to do it next year" and for Pallister it wouldn't surprise him if the club does manage "challenge for the title."