According to a report, Real Madrid are no longer going after David de Gea. The Manchester United goalkeeper had a clause in his contract which could have been activated if one of the teams met the price. The clause in the Spaniard's contract was 39 million pounds.
Last year's saga
Last year, Fiorentino Perez made the move for de Gea on deadline day, after a whole on-again, off-again saga throughout the summer. The paperwork for the move came in late into the La Liga office, a move which would have seen Costa Rican and Real Madrid number one Keylor Navas go the other way.
The Spaniard was upset at not moving originally and sat out the first few games at Louis van Gaal's discretion. He would eventually sign an extension with the Red Devils, and the team inserted a 39 million pound release clause. Real Madrid have until June 15 to activate it.
Van Gaal's departure meant de Gea likely to stay anyway
The Spanish number one was disgruntled with former Manchester United manager Louis van Gaal. He was so disgruntled that he was threatening to leave the team if the Dutchman was still the manager heading into next season.
Despite an FA Cup victory, van Gaal was sacked and Jose Mourinho came in. The 25-year-old has warmed to his new manager and looked unlikely to leave anyway.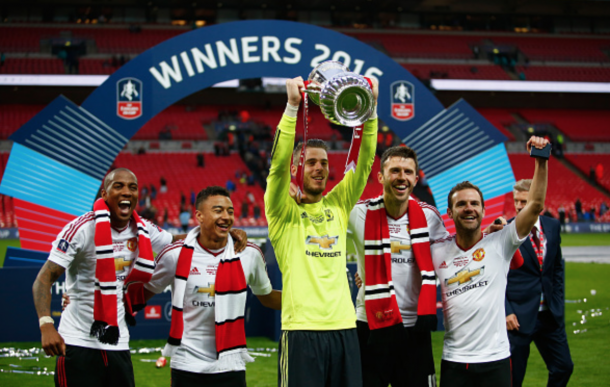 Zidane prefers Navas
When Real Madrid were going after de Gea, Rafa Benitez was the manager of the team. After Benitez was sacked, Zinedine Zidane came in. The Costa Rican was an integral part of the Champions League-winning squad, and some could even say he was an unsung hero. Despite Perez's liking to de Gea, Zidane prefers Navas after his fantastic performance this past season.