As the 2015/16 Barclay's Premier League season drew to a close there were few positives to take from Manchester United's poor season.
Louis Van Gaal was to be fired, United's style of play was frustrating, not to mention soulless, and uncertainty rose around the hierarchy of the club and the competency of those managing it.
Yes, there were some positives to take from the season like the emergence of Marcus Rashford or Anthony Martial for that matter. But another positive has to be the consistent performances of Daley Blind as Manchester United's central defender.
Along with Chris Smalling he helped keep an impressive defensive record and very much became United's 'ball playing' centre half whilst Smalling took care of the more physical side of things.
Mourinho not thought to favour Blind
With Jose Mourinho's appointment as United boss, the transfer rumours expectedly began to circulate. Not just for players to come in, but for players to leave.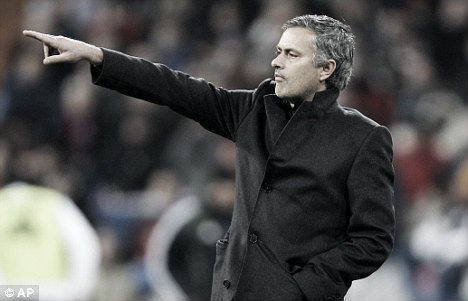 The link with Juan Mata ​'s departure was understandable in a sense that the Portuguese boss didn't fancy the spaniard when they both were at Chelsea. However, the link with Mourinho's wish to sell Blind before even working with him is baffling, particularly if you take into account the impressive season that the Dutchman has just had.
Of course Blind may not be a favourite of Mourinho in terms of his style of play. He likes towering central defenders that can command and battle physically like John Terry, Gary Cahill or even Pepe at Real Madrid for that matter.
Smalling/Bailly partnership?
In fact, with United heavily linked with Eric Bailly from Villarreal, it would seem that Smalling and Bailly would be the odds on favourites to be United's starting defensive pair come the beginning of the season, but that should not spell the end at Old Trafford for Blind.
Having signed for LVG at the beginning of last season, the Dutchman has impressed with his ability on the ball as well as his defensive intelligence. His versatility to play in central midfield, at left back as well as a central defender will give Mourinho options when injuries arrive as they inevitably do over the course of a long season.
If United do part company with Blind they will lose that, and will lose an undoubted team player who, from an outside perspective, looks a team player that is dedicated and not concerned with individual achievements.