Swiss teenager Breel Embolo is a target of Manchester United according to reports from both Switzerland and France.
FC Basel's joint top goalscorer has been selected in the Switzerland national team for the Euros, attracting even more worldwide attention to the 19-year-old forward.
What would the youngster bring to United?
Embolo is currently one of the most promising prospects in the whole of European football. The first thing he would bring to United in their bid to get back to the top under new manager Jose Mourinho would be great pace, arguably something United have been crying out for in recent seasons having being criticized regularly for their slow, monotonous football.
Another thing that the so-called 'wonderkid' by many people in football would bring to United would be goals. Aged just 19, the Swiss international scored 13 goals in 40 games for Basel last season, a record that is surely going to improve as the player develops and adds more experience to his game.
A final thing that Embolo could possibly bring to United would be adaptability in their front line, with the mix of pace and strength of the youngster, he is able to play either as a main centre-forward, or out wide in an attacking position, similar to current United starlet Anthony Martial.
United ready to offload current forward options?
With the rumours of Embolo coming in for the Red Devils, if this transfer was to happen it could see the end for current forward options as Mourinho looks to rejuvinate his squad.
Juan Mata is the first name that comes to many fans mind when thinking of who Mourinho could look to offload as a forward option this summer. The Spaniard was sold by Mourinho when they were both previously at Chelsea due to Mata not fitting the manager's style of play.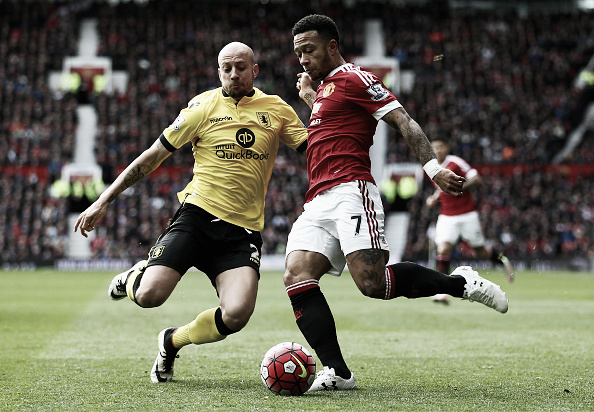 Memphis Depay is another player that has struggled for form since joining United after a season at PSV Eindhoven in which the Dutchman shined against all opposition to win PSV their first title in 3 years. He has been highly inconsistent since coming to the Premier League, in which he was benched for the majority of the second half of the season. With Embolo having a very similar style of play, if the Swiss forward does come in, could it see an end to Memphis' short Old Trafford career?
United should look to get the deal done before the start of the Euro's
With Euro 2016 set to start very soon, if the rumours are true that Mourinho is targeting to sign Embolo, they should look to get the deal done as soon as possible. Many players in the past have found themselves high in demand at a very high price after a good performance at big international tournaments. James Rodriguez after the 2014 FIFA World Cup is an excellent example of this. If Embolo was to perform well for Switzerland in France, United could find themselves facing a lot of competition at a higher price from other high profile teams across Europe resulting in the Red Devils finding it much harder to land the signature of their target.
Whether United are interested in the highly thought of young forward is still unknown with the reports coming out of Switzerland and France. However, the forward is certainly one to watch in the upcoming weeks in France for the Swiss side.