Zlatan Ibrahimovic and Manchester United are stalling the signing of the enigmatic Swedish striker. The Swede is reportedly holding out on making his much-awaited move to the Premier League due to wanting to collect a massive bonus that is stated in his Paris Saint-Germain contract.
If Ibrahimovic can finish out the remainder of his contract, which ends on June 30th, a feat he is likely to do, he is due a multi-million-pound bonus as a loyalty fee. Ibrahimovic's agent, Mino Raiola, is also set to receive a bonus for his client meeting that loyalty bonus.
Much-awaited announcement not what it seemed to be
On June 7th, Ibrahimovic was set to make an announcement which many were hoping that it was his official announcement on his move to Manchester United. However, the announcement he actually made was the launching of his sportswear brand A-Z.
The striker was asked about where he was headed next after Paris and said that there was no confirmation and that he wanted reporters to keep making stories and that when he was tired, he will let them know where he goes. He finished it off saying his future was with A-Z and that there would even be in A-Z in Manchester too.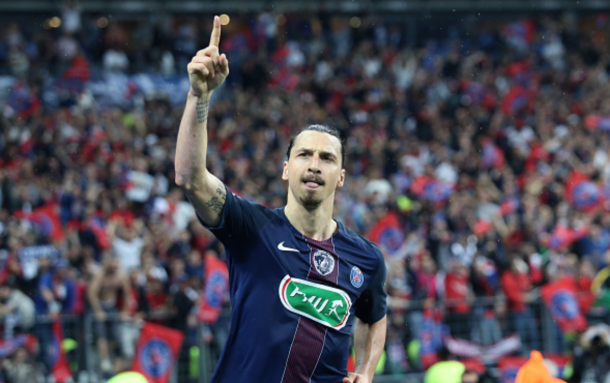 Positive talks with United
According to the Telegraph, Ibrahimovic and agent Mino Raiola held positive talks with United as the striker is set to reunite with Jose Mourinho, having worked with him at Inter Milan. After June 30th, Ibrahimovic becomes a free agent with United set to offer him a lucrative contract giving him a one-year contract, earning £250,000 a week. That contract reportedly has an option for an extra year.