Chris Smalling revealed that he was glad to have worked under Louis van Gaal during his time as Manchester United manager.
Smalling says he is grateful for van Gaal's efforts at United
Smalling excelled and became a real leader at the back for United under van Gaal which was needed after Nemanja Vidic and Rio Ferdinand left prior to van Gaal becoming the manager. Van Gaal, though, was sacked at the end of May and Smalling said that he was grateful for the Dutchman's efforts at United.
Smalling said that it was "great working with Louis and getting a good run of games" as before van Gaal took over Smalling had a lot of injury problems so didn't play much. Smalling said that van Gaal was "very tactically aware" and despite the club having many up and downs during the season Smalling thinks on a whole, "the team were very solid."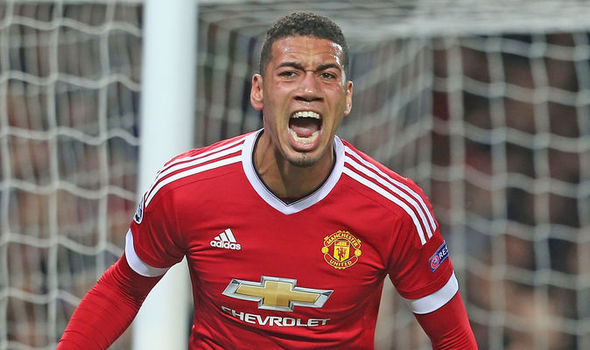 The defender continued to say that the team didn't "concede too many goals throughout the season" as United had the joint best defensive record in the Premier League with Tottenham Hotspur. Smalling, therefore, said that improving the defence was something van Gaal "really implemented on us" which was a real positive from his time at the club.
van Gaal made Smalling a better player
Smalling went on to say that van Gaal "really drilled us from the front to the back" as he wanted to show his team "how we move, how we shift" and for Smalling he was grateful because he says it is a "large part of my game". Smalling feels that the "defence took a lot of credit from that" but he was quick to show his appreciation for the work van Gaal did.
Van Gaal had a lot of critics during his time as United manager and many of them were justified but one thing he did was make some players better such as Smalling who has hugely benefitted from his time at the club so for that he should be remembered for the good that he did do.
Smalling looking to impress at the Euros
Smalling now will be hoping to continue his impressive form into next season under Jose Mourinho who is known to want his defenders to perform well. The defender will also be hoping that he will have a great European Championships for England which start this week.