Michael Carrick says that he is excited for Manchester United's pre-season tour of China this summer and thinks it will be a shock for any new signings the club makes.
Carrick excited for Pre-season to start with United
Carrick has, in the last few days, signed a new one-year deal at the club and is looking forward to working with Jose Mourinho, but also can't wait to go on the club's pre-season tour starting in July.
Carrick also says all of the younger players especially new signing Eric Bailly will be surprised by the huge welcome they will receive on tour.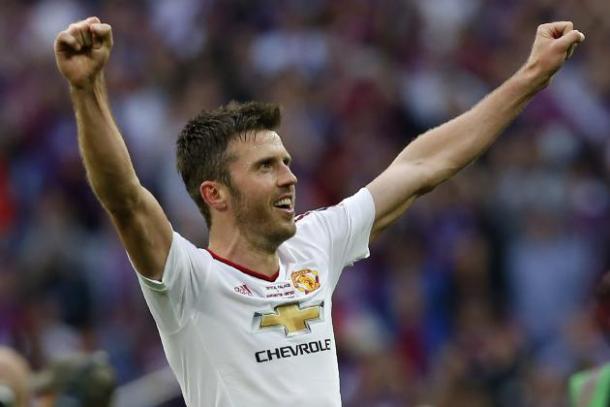 Carrick says that United players receive a huge welcome when they travel to different places on pre-season due to the fact "the fans don't see the players up close very often" which therefore makes the fans show their "passion and enthusiasm" more when the team arrives.
The midfielder, however, isn't complaining and feels that it is great, while also feeling that it will be "quite surprising for the new boys" as they will know once and for all how big United are across the world.
Carrick's favourite memory of Asia was Club World Cup in Japan
United play two games in China against Borussia Dortmund in Shanghai on July 22nd and against Manchester City in Beijing on July 25th. Carrick has been to Asia on many occasions with United but when asked what was his favourite he mentioned the trip to Japan in December 2008.
Carrick says that "winning the Club World Cup" in Japan was his best memory of all the trips to Asia. The midfielder says that it was in the "middle of the season, playing for a trophy" which for him was "strange" but it is the "best memory" that he has so far and is hoping to have a good time this summer in China.