Eric Bailly has been backed to become a success at new club Manchester United by former coach Sergio Pina.
Pina worked with Bailly at Espanyol, who took Bailly from the Ivory Coast to Europe. The former youth coach believes Bailly will justify his transfer fee, and revealed he could see his stand-out attributes immediately on his arrival.
Bailly potential obvious on first day at Espanyol
Bailly joined Manchester United as Jose Mourinho's first signing as manager, the deal confirmed after very little speculation.
Pina said that "from the very first day" he "could see amazing potential in him." One of the key attributes that United fans are pleased about is Bailly's strength, having missed that in a defender since the departure of Nemanja Vidic in 2014, and Rio Ferdinand. Pina described Bailly as "super tough" on his arrival, "over 1.85m tall" and said that Bailly "performed stunning feats". Although "he was very strong," Pina said, Bailly "also had some important technical skills, which have developed further over the [past few] years."
Bailly and Espanyol had to overcome barriers for him to sign due to his location but Pina clearly saw the potential immediately. He worked with him closely, and, speaking to IBTimes, revealed that he and Bailly "analysed many videos together to help him learn the tactical concepts he lacked, but he learned very quickly due to his intelligence."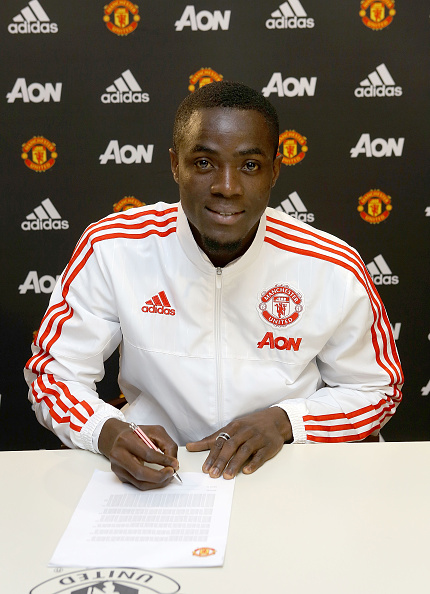 After joining Espanyol and working with Pina, Bailly impressed in very few appearances to become the replacement for Gabriel, who joined Arsenal, at Villarreal. As the first choice centre-back under defensive-minded manager Marcelino, Bailly continued to learn tactically. Pina said that the work he did with using video is "why [Bailly] has been able to adapt to every situation and every role." Although "his original position was at the heart of the defence" Marcelino "deployed him as a right-back against Real Madrid and shut Cristiano Ronaldo down."
Bailly has intelligence and strength to succeed in England
At every club he has worked at, Mourinho has brought in a centre-back quickly for his new side. Bailly is his choice at Manchester United and he fits the traditional bill that Mourinho has looked for. Strength, speed, ability to play the ball. As cited by many Spanish journalists, Bailly has the mistake in him that must be rid of when he begins his Manchester United career to succeed.
Pina, however, focused on his good attributes. "He has spectacular conditioning," his former youth coach said. "His lower body is so powerful that he always arrives to the cross ahead of the forward," another thing pleasing United fans after set piece defending in the past season has been weak. Pina believes that Bailly's "style will fit really well with the pace of the Premier League" because "his aerial power is spectacular."