Manchester United U21 striker Ashley Fletcher has expressed his desire to break into the first team next season and accomplish what Marcus Rashford has done.
Fletcher's goal is to break into the United first team
Fletcher spent last season on loan at Barnsley and impressed everyone scoring nine goals in 27 matches with the League one side including a goal in their play-off final. Fletcher though is now ready to make the step up at United and break into the senior team as this is his goal.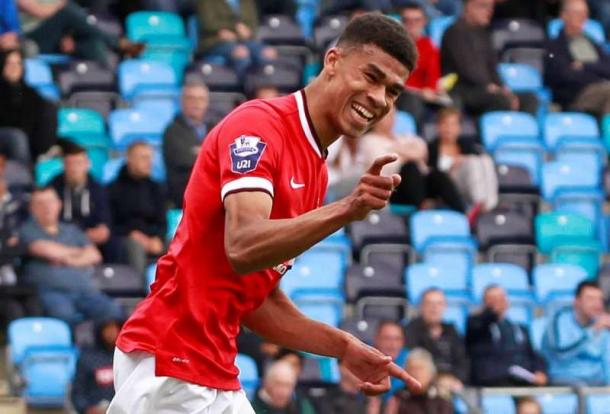 On breaking into the senior team at United, Fletcher says that it's the "ultimate goal, playing for Manchester United" which if he keeps doing well he won't be too far away from making it to the big time. Fletcher went on to say that "it's a difficult game" trying to make the jump up but he believes he can do so.
On Rashford's rise into the first team and whether he felt he could have done the same if he stayed instead of going on loan, Fletcher said "it's unfortunate for me" but it was also important as to get playing time at Barnsley was "beneficial for my career" and he feels that he will get his chance "in the future."
Fletcher not surprised by Rashford's rise
Fletcher has been at United since moving from Bolton Wanderers at the age of 13 and is only going to get better with more experience that he gets. Fletcher though is aiming high at United and wants to do what Rashford has done so far in his short career at the club which Fletcher says is great.
The young striker says that Rashford has "done really well and got his rewards" which for Fletcher is not a surprise as he has been "playing with him since he was young." Fletcher went on to say that Rashford is only getting "what he deserves" and will only get better with time.