Success for Jose Mourinho in his first season as Manchester United manager will prove more difficult after the Reds were handed a tough run-in in the Premier League for the 2016/16 season.
United face AFC Bournemouth in their opening game, set to be played on Saturday, August 13th, just days after United play in the FA Community Shield at Wembley against champions Leicester City, who play promoted Hull City in their first game in the defence of their title. United finish the season against Crystal Palace at Old Trafford.
Mourinho returns to his old club Chelsea on the weekend of October 22nd which will be a big clash, despite both teams not being in the UEFA Champions League this season.
United start Premier League season with Bournemouth away
The full fixture list for next season was released on Thursday morning and United will be dreading the October-December period where they face Chelsea, Arsenal and Tottenham Hotspur in quick succession, integrated with games against Burnley, Swansea City and Crystal Palace.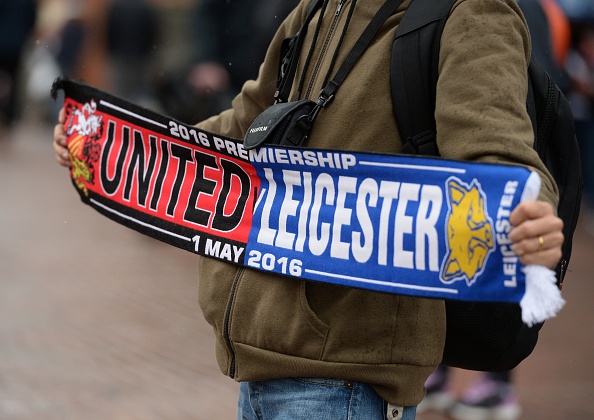 A fixture list can often be overly agonised over but it certainly does play a part in a team's success, particularly during the busy festive period.
For match-going Reds, the big games are always Liverpool and Manchester City. United travel down the M6 to Anfield on October 15th while they host their bitter rivals in mid-January. They'll play City, having met during pre-season in China, in early September and late February.
Ties against the two North London clubs, Arsenal and Tottenham Hotspur, come quickly after one other with the former on November 19th and the latter on December 10th before the second fixtures succeeding each other, Arsenal first, at the end of the season.
Meanwhile, former-United players Mark Hughes and Steve Bruce come to Old Trafford with their Stoke City and Hull City sides in October and January. respectively.
Full fixture list
August
13th: Bournemouth (a)
20th: Southampton (h)
27th: Hull City (a)
September
10th: Manchester City (h)
17th: Watford (a)
24th: Leicester City (h)
October
1st: Stoke City (h)
15th: Liverpool (a)
22nd: Chelsea (a)
29th: Burnley (h)
November
5th: Swansea City (a)
19th: Arsenal (h)
26th: West Ham United (h)
December
3rd: Everton (a)
10th: Tottenham Hotspur (h)
13th: Crystal Palace (a)
17th: West Bromwich Albion (a)
26th: Sunderland (h)
31st: Middlesbrough (h)
January
2nd: West Ham United (a)
14th: Liverpool (h)
21st: Stoke City (a)
31st: Hull City (h)
February
4th: Leicester City (a)
11th: Watford (h)
25th: Manchester City (a)
March
4th: Bournemouth (h)
11th: Southampton (a)
18th: Middlesbrough (a)
April
1st: West Bromwich Albion (h)
4th: Everton (h)
8th: Sunderland (a)
15th: Chelsea (h)
22nd: Burnley (a)
29th: Swansea City (h)
May
6th: Arsenal (a)
13th: Tottenham Hotspur (a)
21st: Crystal Palace (h)