Manchester United captain Wayne Rooney insists that he wants to finish his career at the club and wouldn't be against signing a new contract.
Rooney wants to finish career at United
Rooney signed a new five-year contract at United in 2014 and is due to play his testimonial in August for the club. Rooney, though, has said that he would like to stay at United longer than his current contract as he is happy at the club.
Rooney, speaking to United We Stand, said "I have a contract at the club" and that he plans to "see it out" and wouldn't even be against "extending it" but knows that the final decision on that will be "up to the club".
The United and England striker is accepting that his game will continue to change over the next while as he is more likely to play in a new midfield role. Rooney, however, was adamant that this doesn't faze him as "all players games develop over time" and for him it will be to control a game from the midfield.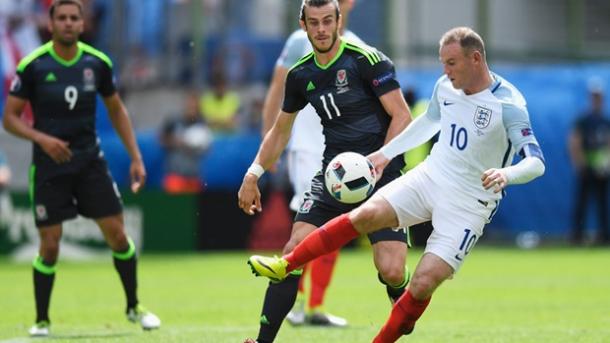 Rooney wants to develop in his new midfield position
Rooney suggested that "what I can say is I will continue to develop my game" which is what many different players have to do in the latter stages of their career. Rooney said the main thing for him is to "adapt and improve throughout" which will mean he can still have the same impact on games.
The main thing that every manager including new United manager Jose Mourinho will get from Rooney is his full commitment and experience wherever he plays. Rooney is currently in France with England for the Euros and is commanding things from the middle of the park which shows he is adjusting well to his new position.
Rooney says that his "record shows I have always enjoyed assisting goals" as his range of passing is superb and he says that he enjoys the "involvement from deeper positions" as it will allow him to dictate the tempo of games.