When Henrikh Mkhitaryan was first linked with a moved to Manchester United, most people in football believed it was all just false allegations being made up by the media, but as time passes, and the rumours gather more and more, it is beginning to look more like reality that Jose Mourinho and Manchester United are looking to land the signature of the highly-rated attacking midfielder.
This, linked together with the recent news that Mkhitaryan's agent Mino Raiola has been quoted as saying it would be the Armenian's "dream club", has left many fans dreaming of seeing the 27-year-old in a United shirt.
What would Mkhitaryan bring to United?
A first major attribute that the Armenian is often credited for is his ability to launch fast counter attacks, he has done this over the course of the past 3 seasons, linking up with the likes of Marco Reus, Shinji Kagawa and Pierre-Emerick Aubameyang for Borussia Dortmund to form one of the most feared counter-attacking teams in European football. Many United fans feel that this kind of fast flowing football is what has been missing since the retirement of Sir Alex Ferguson in 2013, could Mkhitaryan be the answer to United's problems?
As well as fast flowing, attacking and entertaining football, Mkhitaryan is also often able to do what United so often aren't, find an end product. Contributing 11 goals and 15 assists in 31 appearances in the Bundesliga last season alone, it is understandable why there will be a lot of praise, as well as a deserved high price tag, given to Dortmund's number 10.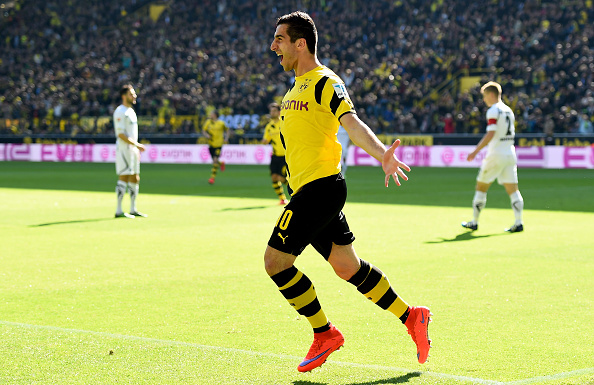 A final thing that the highly influential attacking midfielder would bring to Old Trafford is a lot of experience. With United having a very young attacking line, including the likes of Anthony Martial, Memphis Depay, and Marcus Rashford, and Mkhitaryan having a lot of experience in European football with other top clubs, it could surely help United's youngsters by adding another top senior player to the club to help and share his experiences with them.
Would a Mkhitaryan arrival be bad news for other United forwards?
With United already having a packed midfield full of players competing to get into the starting 11, could the addition of another high-profile midfielder be bad news for other United stars?
With Mourinho unlikely to offload young developing players before they reach their full potential, could other senior players find themselves on their way out of Old Trafford? It has been rumoured that the likes of Juan Mata, Marouane Fellaini, and possibly even last summer's signing Morgan Schneiderlin could be pushed towards the exit door as the new United boss looks to rejuvenate his midfield and attacking line.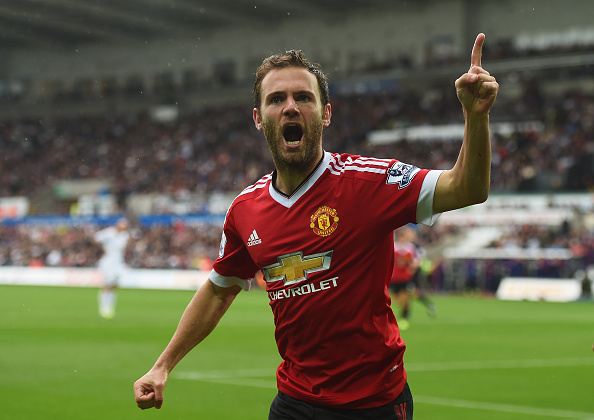 Whatever happens at United, it is certain to be an exciting through months as Jose Mourinho looks to turn United's squad back into a title challenging one.