Sunderland striker Jermain Defoe has heaped praise on former Manchester United players with whom he played for England. The former Tottenham Hotspur striker, who was omitted from the England squad for Euros 2016 in France, has endured a decent international career in which he has earned 55 caps, scoring 19 goals.
Defoe was able to share the dressing room with numerous United players for England which included the likes of Gary Neville, Rio Ferdinand, Wayne Rooney and David Beckham. The current England squad playing in France have three United players in Rooney, Chris Smalling, and Marcus Rashford.
Manchester United players work hardest in training
Defoe, while talking to Sunderland's official site, claimed that United players were the best in the training and worked hard. The striker added that "growing up and seeing them, you learnt a lot because you used to see them and think 'look at them Man Utd boys in training'." Defoe who enjoyed a good season with Sunderland helping them to avoid relegation and also earned a new contract at the Stadium of Light.
Defoe also hailed the mentality the United players showed while training. He insisted that "even the games in training, a proper game on a Saturday and they always wanted to win." United players have always formed the core of the England team but this term it has been Tottenham who have more players in the national team.
Beckham was best of the United lot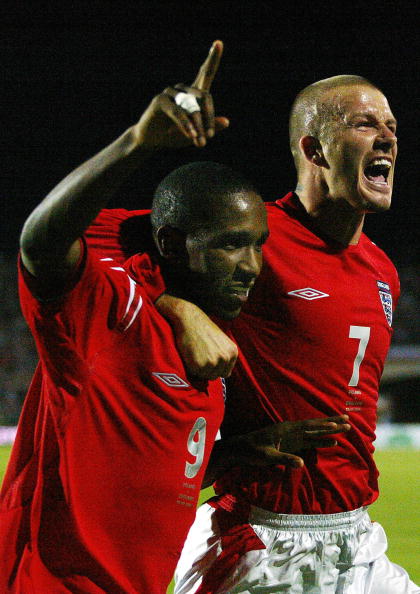 After praising the past United players Defoe showed his special admiration towards David Beckham. He admitted that "Beckham always grafted in training and always stayed behind practising free-kicks." He suggested that the former England captain worked very hard in training and always tried to improve his game.
Defoe was overlooked for the spot in England squad courtesy of an impressive first season for Manchester United's teenager Marcus Rashford. England have endured a disappointing campaign till now but have ensured a qualification for the round of sixteen.