Juventus sporting director, Beppe Marotta, has confirmed that no offers have been made for Manchester United target, Paul Pogba.
All-out war
​The French midfielder is expected to start one of most expensive bidding wars football has seen, with the world's biggest clubs, fighting for the 23-year-old's signature.
The former United youth player has become one of the best young talents on the planet, with the likes of Real Madrid and United fighting for the Frenchman. However Marotta has insisted no formal offer has been made for Pogba.
He said that the Italian club have not received "any offers" for Pogba and is a "fundamental" and "indispensable player" for the "present and future of Juventus."
Fascinating move
​Pogba's agent, Mino Raiola, is expected to have a busy summer, also representing other United targets, Romelu Lukaku, Henrikh Mkhitaryan and Zlatan Ibrahimovic.
Raiola admitted that a possible return to Old Trafford, would be fascinating, but said that he likes Madrid manager Zinedine Zidane.
He told Premium Sport that Pogba "has to grow" and that "any transfer" needs to be "run past Juventus."
Raiola continued saying that Pogba "likes" Zidane and said that a move to the Santiago Bernabeu would "fascinating" as would moves to "Barcelona, Manchester United, Paris Saint-Germain, [Manchester] City, Chelsea and also Juve."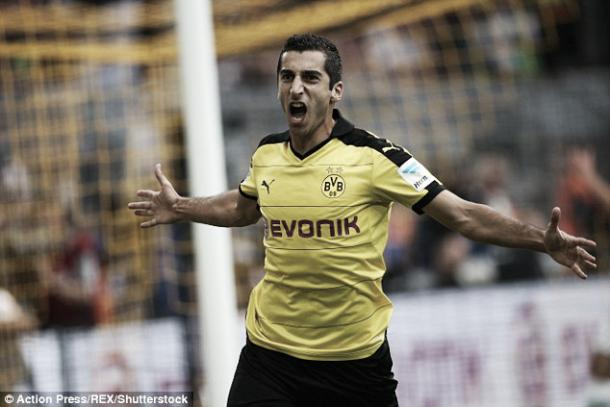 Upping the price
It has been no secret that United, have also looked at another of Raiola's clients in Mkhitaryan.
The Armenian has been a revelation in the Bundesliga, and it is reported that United, have up their bid up to £26million, and Raiola admitted that Old Trafford would be the 27-year-old's dream move.
Raiola told Bild that "such an offer" as United's can come "once in a lifetime" for "a player".
He continued saying that nobody can "guarantee" that the door will "still be open" for Mkhitaryan "next season" and wants to join his "dream club" by "any means."
Manchester United will take on Leicester City in the FA Community Shield, at Wembley Stadium, on Sunday, August 7.