Matteo Darmian has stated that he is glad to be able to play in front of two of the best goalkeepers in the world, but he claimed that Gianluigi Buffon is number one.
Italy take on Spain on Monday, and Manchester United's David de Gea faces the legend that is Buffon at Euro 2016 in Saint-Denis.
The veteran goalkeeper, who has been at the top of world football for many-a-year now, has 159 caps for his country, while De Gea has 12 caps.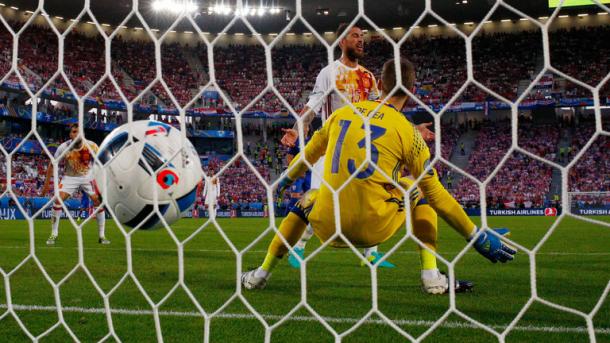 De Gea is similar to Buffon
De Gea's club teammate Darmian believes the Italian keeper is the better of the two, but still paid homage to the Spain international.
The defender said that it is "great" to go up against his club teammate on Monday because he is "one of the best goalkeepers" in the world.
"They are two of the best goalkeepers in the world and yes, there are similarities between David and Gigi for sure," he said during an interview.
The United number one has made 165 club appearances since he signed in 2011, but only recently has he made a stand on the international stage.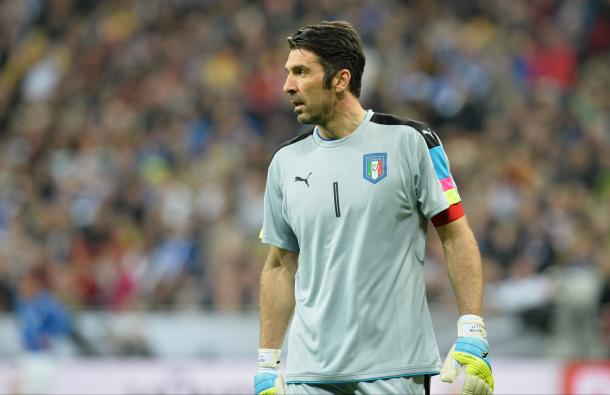 Two great keepers go head-to-head
During the final group game with Croatia, De Gea allowed the ball to squeeze past him in the dying embers of the match, which led to a 2-1 defeat and Spain missing out on winning the group.
The mistake meant the Spaniard's now have to face Italy in the last 16 stage, but Darmian says that it will be "difficult to score" in the game, but his nation also has "a great goalkeeper".
He said: "But I think that Gianluigi Buffon is the best goalkeeper of all time. For me, as a defender, I feel very lucky to play with them."
It will be the master versus the apprentice on Monday, and it will be interesting to see which keeper comes out on top and whether De Gea can put the mistake against Croatia to the back of his mind.