Manchester United are reportedly in talks for a historic transfer to bring midfielder Paul Pogba to Old Trafford from Italian champions Juventus.
Pogba only left Man United in 2012, after a row with Sir Alex Ferguson, but could return in a record-breaking deal.
United and Juventus discuss Pogba transfer
James Ducker of The Telegraph has reported that United, Pogba's agent Mino Raiola ,and Juventus are in talks about bringing the French midfielder to Old Trafford this summer.
A deal could end up making Pogba the world's first £100million footballer and the most expensive player of all time. New United boss Jose Mourinho is hoping to make a statement of intent with his signings this summer as he looks to take United back to the very top. A world-record fee and bringing one of the best midfielders in the world to the club would certainly do so.
A marquee signing, such as that of Pogba, would also please Executive Vice-Chairman Ed Woodward who is known to favour signings that also benefit the club commercially.
Pogba could become world's most expensive footballer
Juventus know the value of Pogba and The Telegraph report that a fee is likely to be between £90million and £110 million, with agent fees and potential add-ons are added to an upfront fee.
On top of that, Pogba would ask for £9.75million per year, after tax. That would see a weekly wage of more than £300,000 before tax. This transfer would make Pogba the most expensive footballer in the world, and one of the highest earning footballers in the world.
United will not be playing in the UEFA Champions League next season after finishing 5th in the Premier League. This makes the transfer seem unlikely with Pogba the main man at Serie A champions Juventus who were in the UEFA Champions League Final only two seasons ago.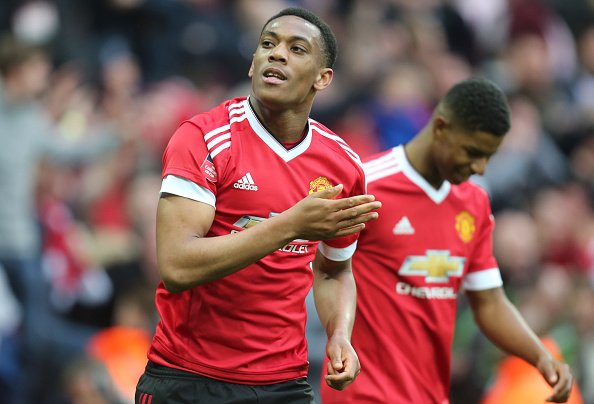 Woodward has shown his willingness to sign players using an upfront fee as well as add-ons. This was the case with Pogba's teammate with his French national teammate, Anthony Martial, last summer. The upfront fee is believed to be around £36million, but that could rise to more than £50million based on Martial's future.
Pogba left United just four years ago
A transfer of this sort always draws shock in the footballing world and as such, many will regard these reports as false or a transfer as unlikely. That may well be the case, but United are reportedly determined to beat Real Madrid to the signing of Pogba and deliver Mourinho's first choice target in his first season at the club.
Pogba is said to hold "reservations" about a return to Old Trafford. The Frenchman came to the club as a young teenager but left on a free transfer to Juventus after Sir Alex Ferguson played defenders in midfield rather than Pogba in a fixture against Blackburn Rovers. The well-known story is that Pogba decided to leave the club at that point due to a lack of chances.
His departure has proved one of Ferguson's biggest mistakes and while paying a record transfer fee for a player United let go on a free transfer less than half a decade ago seems ridiculous, it could well happen.