Former Manchester United manager David Moyes has revealed that he wanted to sign Toni Kroos during his time at the club and believed that he could have been the closest the club could have come to a direct replacement for Paul Scholes.
Moyes never got the chance to bring Kroos to United though as he was sacked 10 months into his time Old Trafford. The only signings that Moyes managed to make during his time at the club were Juan Mata and Marouane Fellaini.
Moyes wanted to bring Kroos to United
Moyes, if given more time at the club, would have brought in Kroos as he believes the midfielder had the ability to be a key player in United's midfield.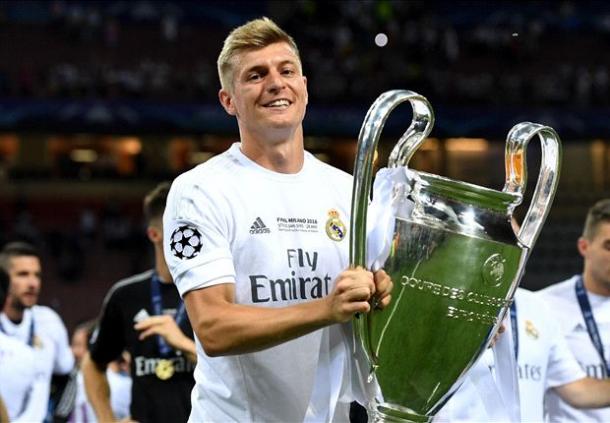 The Scottish manager in an article for the Sunday Times, said "I wanted to bring Kroos to Manchester United, from Bayern Munich" but the move didn't materialise as he was sacked and incoming manager Louis van Gaal vetoed the transfer.
Moyes went on to talk about Kroos saying that he thought "his range of passing and ability to play people in" was what attracted him to be very interested in the midfielder and even thinks that he could have been "Scholes' heir" which is a massive compliment.
Kroos' move to Real Madrid has made him a better player
Kroos didn't join United and ended up at Real Madrid where he has gone on to win a Champions League trophy at the club just last month. Kroos has been getting a lot of plaudits and it is well deserved with the majority of United fans unhappy that he never joined the club.
Moyes is one of these plaudits as he says that he has gone to "Real Madrid and shown what a fantastic footballer he is" as he is the one in the midfield that creates so many chances and is crucial for the way the Spanish side work.